I have never tried any of KFC's desserts. But reading and hearing so much rave about them made me visit KFC and order just them, the famous others.
It is not surprising that this little nugget is well liked. It was chewy, tasty and with just the right amount of sweet chocolatey goodness. The size is just right for me. Any bigger than this would be 'umay' na for me.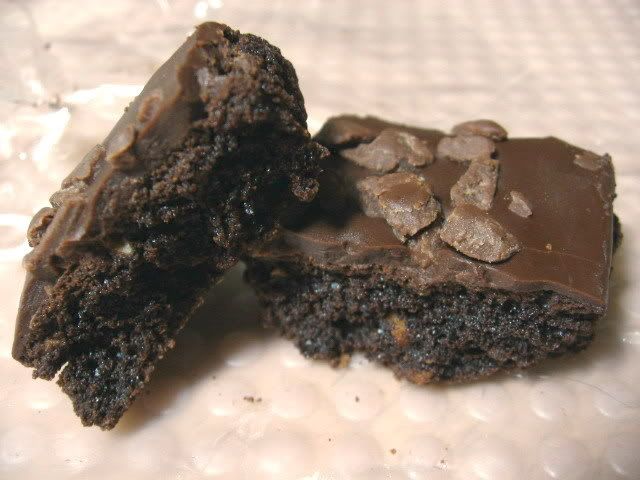 Who could resist such delightful treat!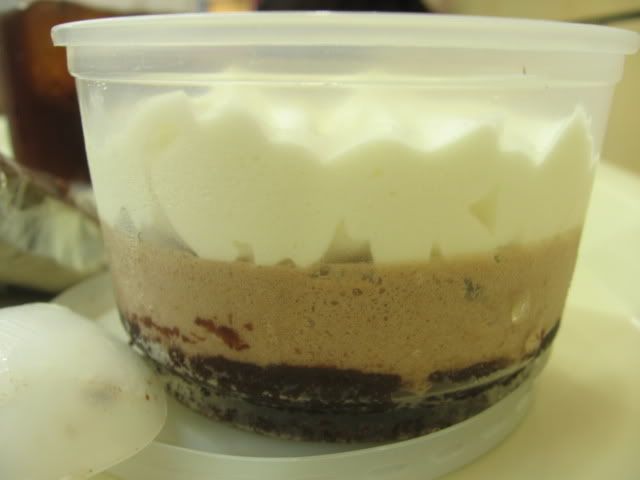 Three layers of sweet delight. The chocolate mousse comes in this small plastic cup. Chilled and ready.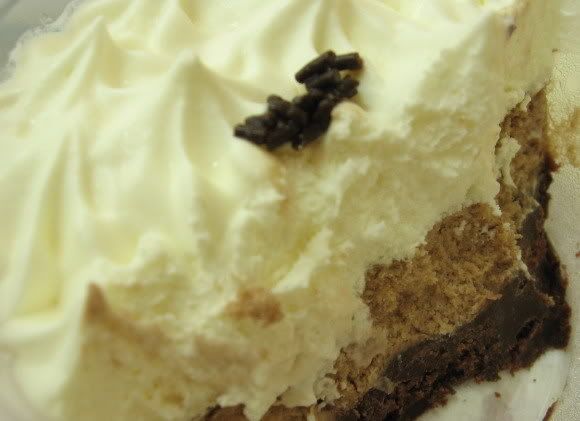 The cake layer was a bit too chilled, though. Too firm. The other layers were not too sweet. I would have wanted them a bit more. And the top creamy layer could use a little more creaminess. Little as it was, I wasn't able to finish my little cup.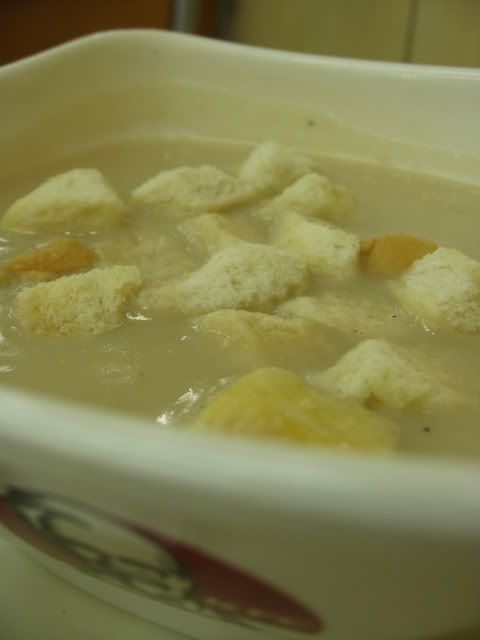 I was supposed to try the desserts but this is what I ended up raving about! Mushroom soup! It was warm and tasty. There was enough mushrooms and croutons to make it one filling small bowl of soup. I wasn't expecting to like it but I did. I will definitely come back for my second bowl.