I can't believe I forgot to blog about Gumbo! This set of photos has been in my Pictures folder waiting to be posted and I never got to doing it! Tumatanda na ata ako, hahaha...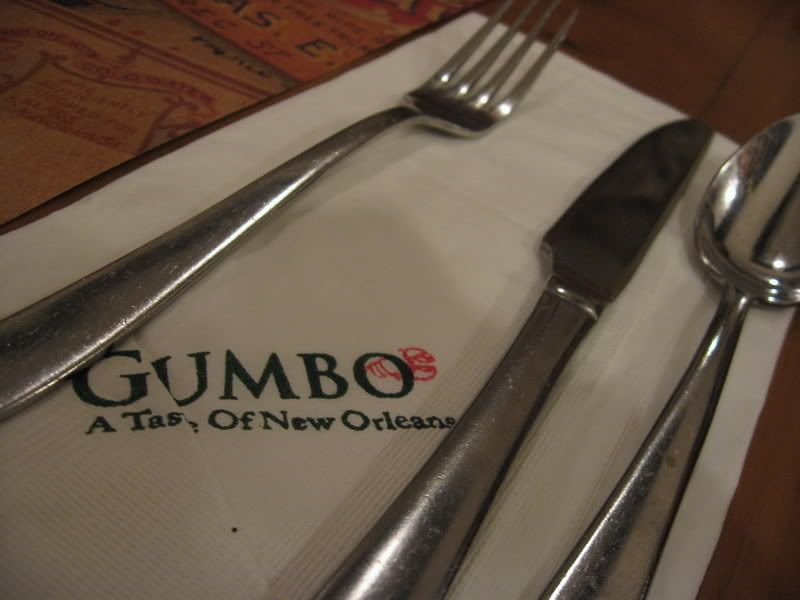 Anyway, we were looking for a good place to dine at Mall of Asia the night before my bilas was set to head back to Hawaii. We initially wanted to try Highlands Steakhouse but it was packed. We walked some more and saw Gumbo.
The interiors was impressive. Spacious, high ceilings, adequate lighting and clean.
I took shots of some interesting table fixtures while waiting for our food.
Watch as your food gets prepared in the kitchen, just nearby. Hear the chefs shout "Jambalaya!!!" whenever one order of it gets done!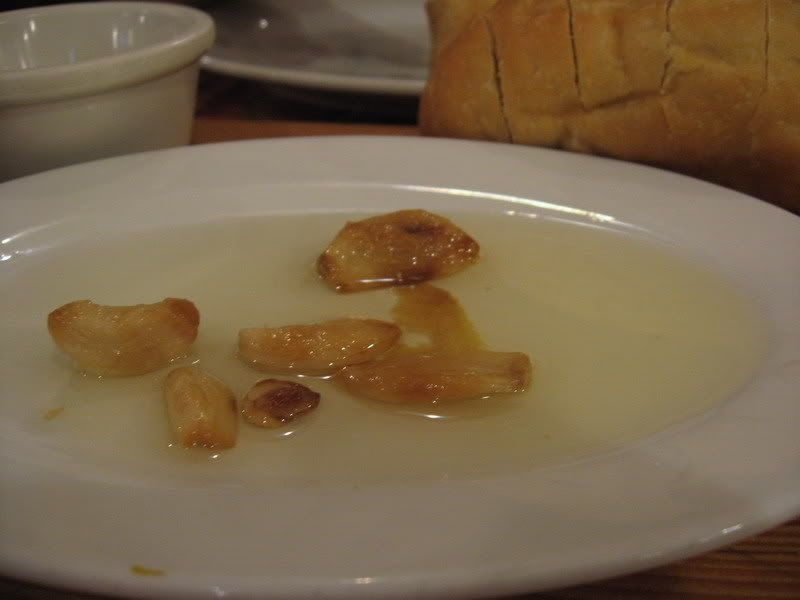 For starters , complimentary bread was served with this garlic dip. Simply mash the garlic with a small piece of the bread and enjoy. (Personally, I prefer the complimentary bread of Italianni's with basamic vinegar to this.)
One by one, the huge platters of food came...
Seafood platter....... yummy! This had everything... prawns, clams, mussels, fish, squid, corn, cajun fries!
Their steak was a bit tough but was delicious.
This was definitely the star of the night... the Baby Back Ribs. This was soooo good.... tender and juicy.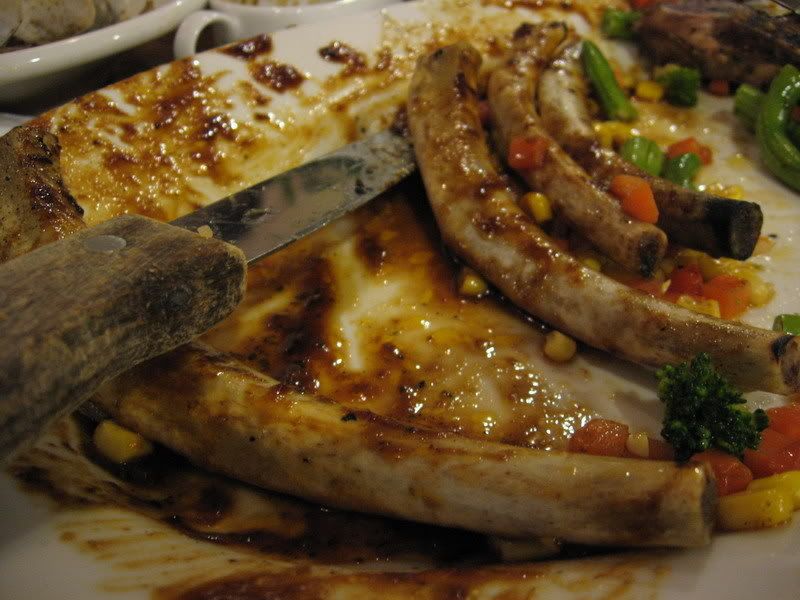 This is the aftermath of the storm that was....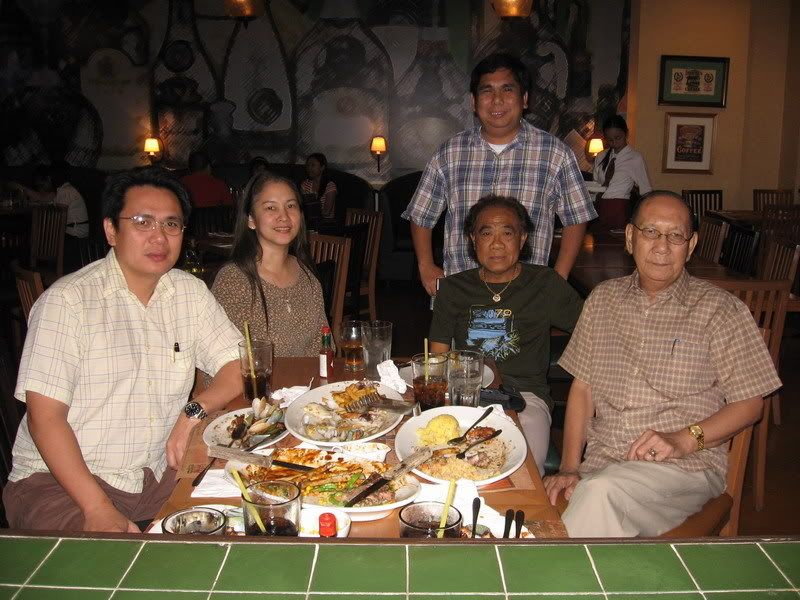 Our smiles say it all. Happy faces, happy tummies!