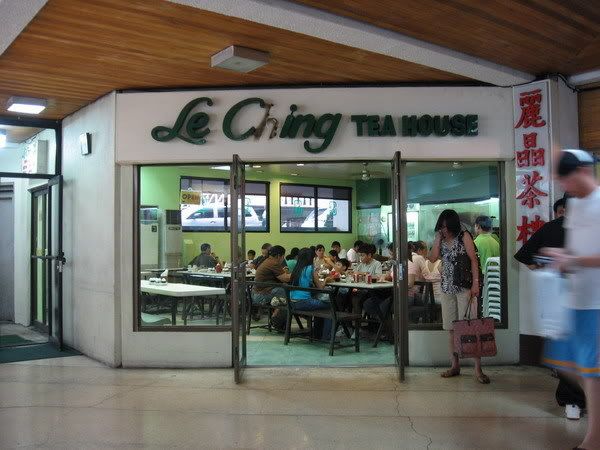 We always pass by this restaurant when we go to Shoppesville in Greenhills but we have never really tried it. And when we finally did, only then did we find out how much we were missing all this time!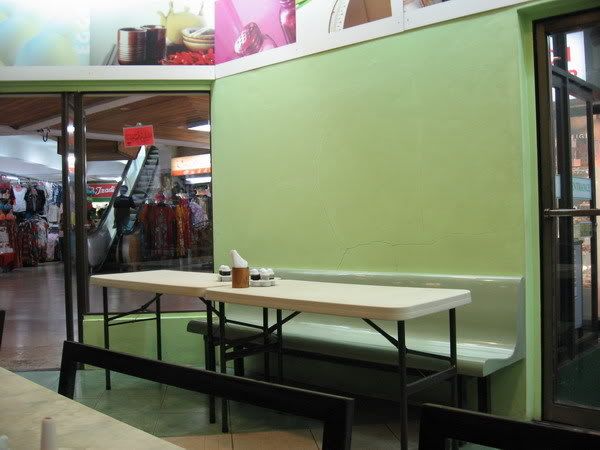 It does not even boast of modern interiors. The airconditioning wasn't even working very well when we were there.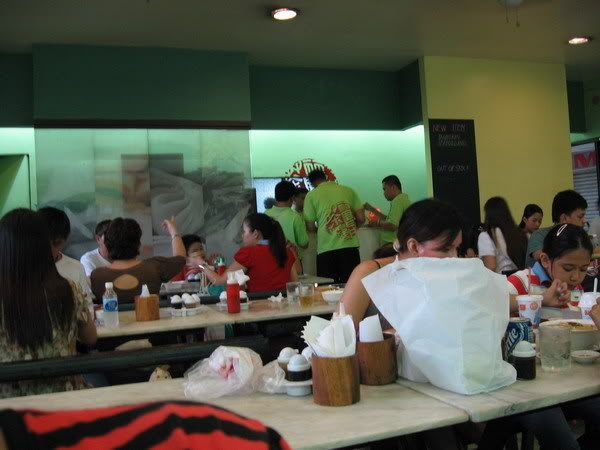 But we were surprised that no sooner after we came in and sat for an early meryenda, people started to flock in as well and eventually filled up the whole place!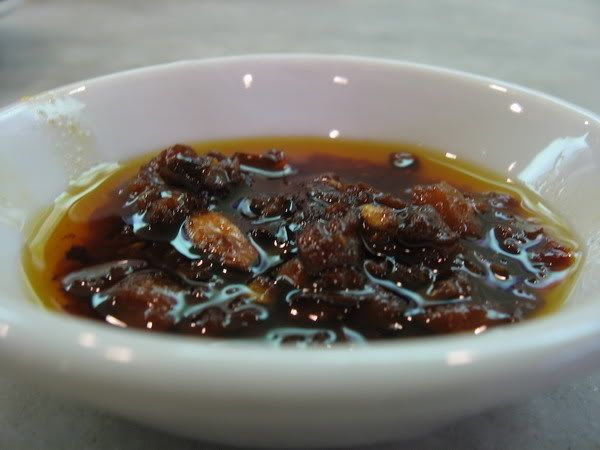 This was the first thing they served us. The famous ever present chili garlic sauce you find in any chinese restaurant.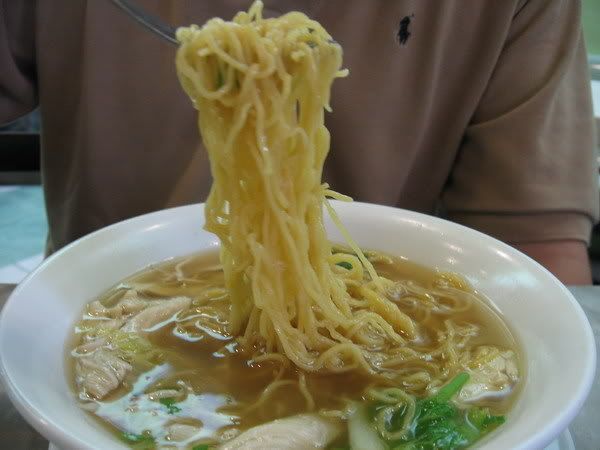 But why share a bowl of mami this good!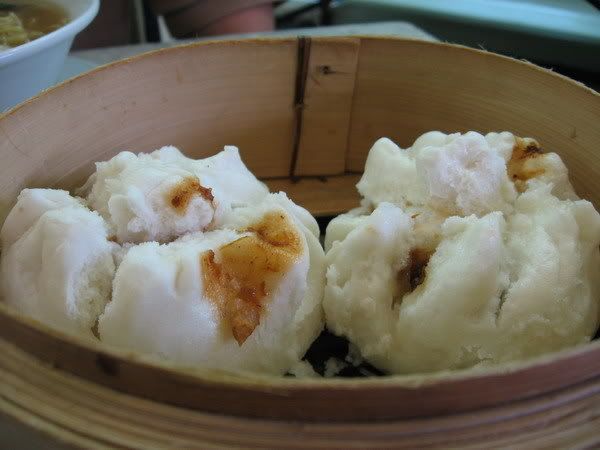 My siopao came. And sharing was not among my list of options either! We would definitely come back for more. There is a lot to try on the menu.