When my bilas in Hawaii came to visit last week, he had with him a computer print-out of a page taken out of some blog , that wrote about Mangan Restaurant. And that was where he wanted to eat so we took him there.
We picked the branch at Robinson's Place, Manila, because that was the branch nearest us that time.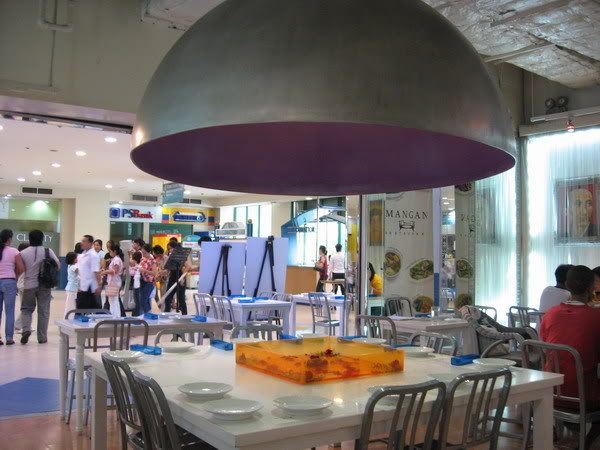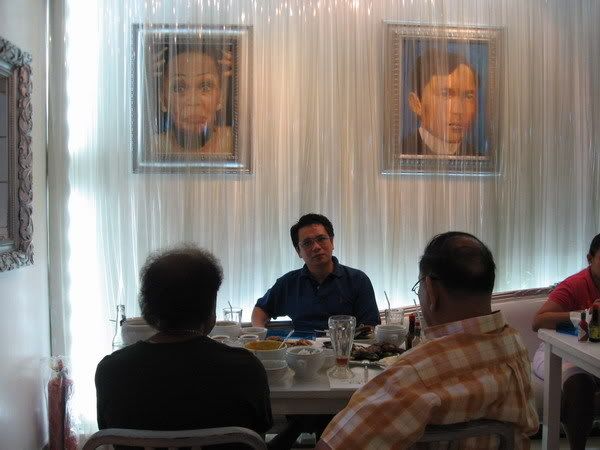 We chose a table by the wall that was interestingly and uniquely decorated with these portraits of famous Filipinos.
We had a feast. It felt sinful to indulge in so much food!

They had free crispy camote strings for appetizers.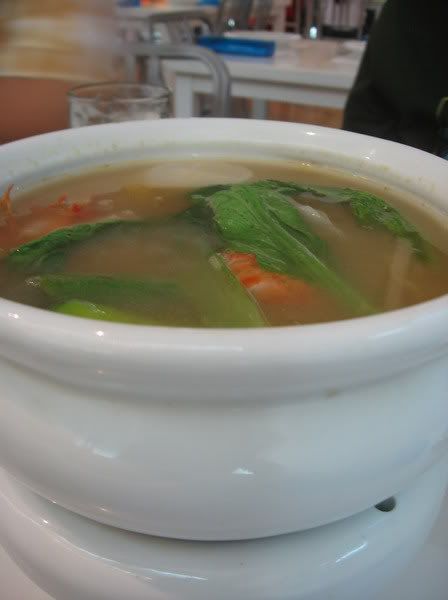 Then came our soup, Sinigang na Sugpo sa Miso. The warm sabaw was a welcome treat for our hungry stomachs.
Off to the main courses: Take your pick!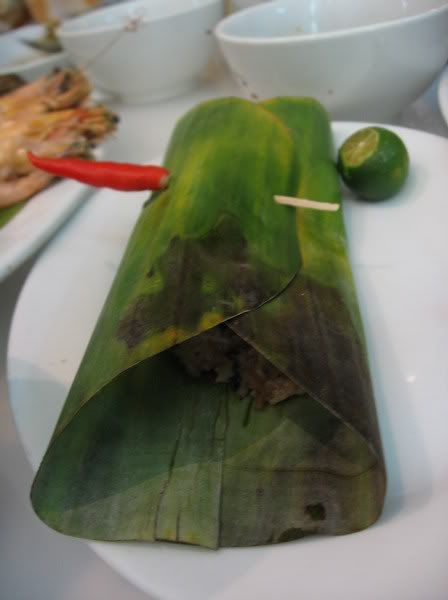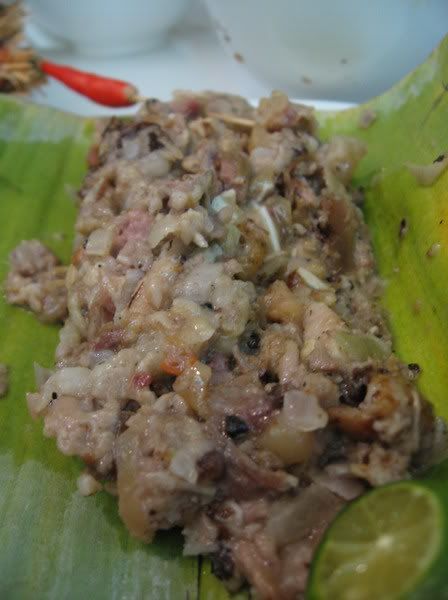 The Pork sisig came wrapped in banana leaves.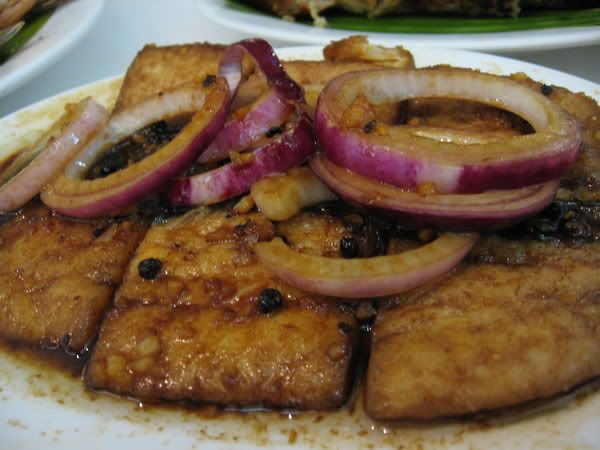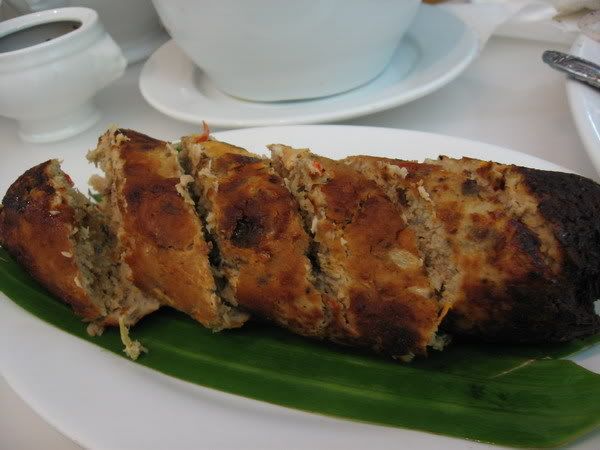 Bistik na Bangus and Embutidong Bangus...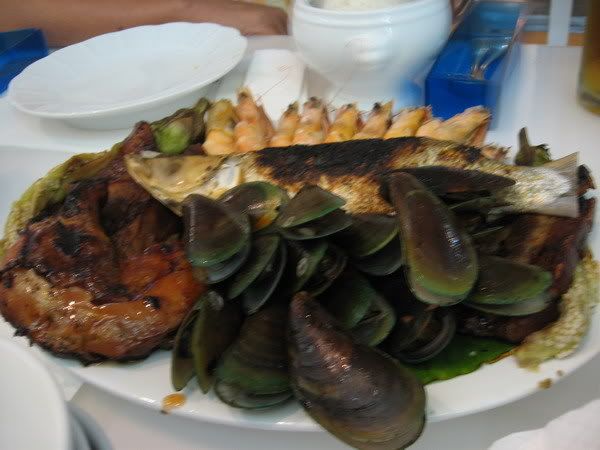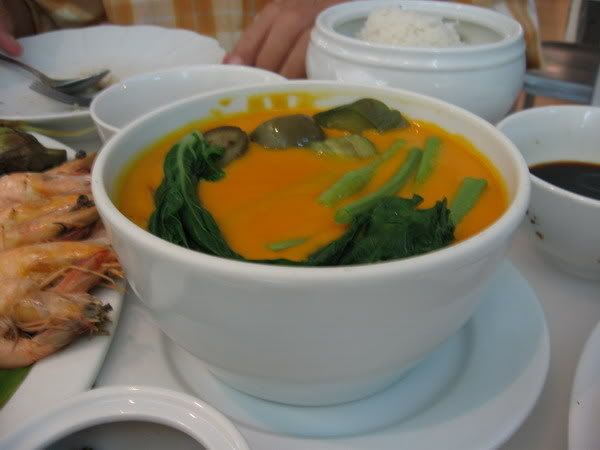 Inihaw platter and Kare Kare...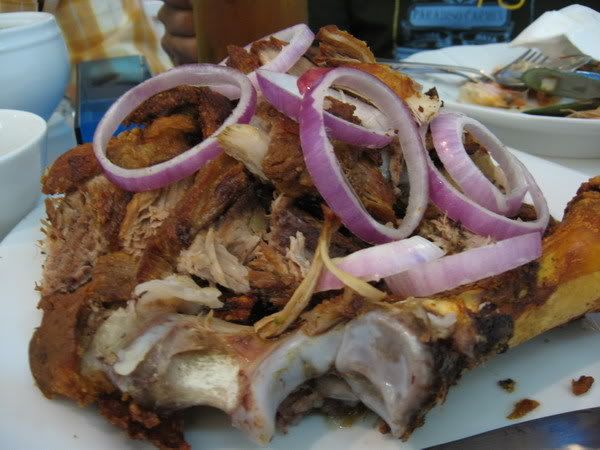 Really Crispy Pata...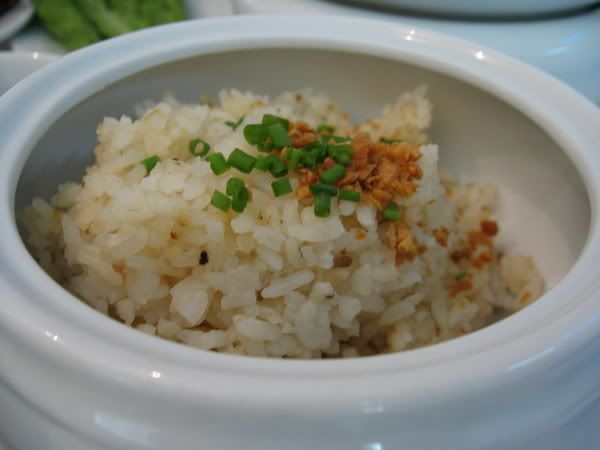 Garlic Fried Rice and the Kapampangan's Burong Hipon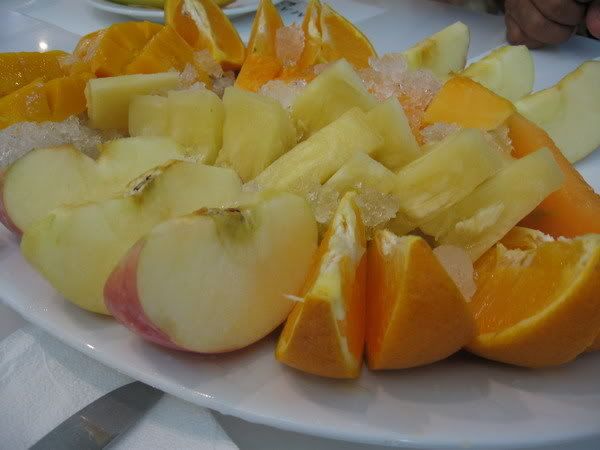 We had slices of fruits in season for dessert.... mangoes, oranges, apples, pineapples, papayas and melon...
It was a good thing Mangan had small servings, save for the Crispy Pata and the Inihaw Platter. Otherwise, we would have all been bursting at the seams. My bilas said Mangan was everything he had expected.