Salubungan and sunduan at the airport in the country have not changed much. The whole family (from lolo to bunso) troops to the airport, be it the departure or the arrival section. No wonder the parking area is always jam-packed!
I had a chance to capture the scene when my husband and I had to pick up my bilas who was then arriving from Hawaii.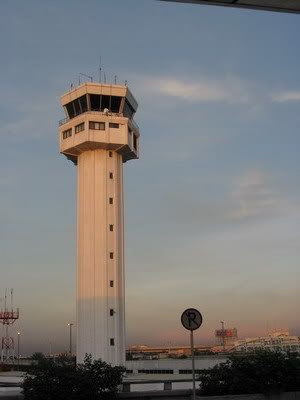 It was an early PAL arrival so I was lucky to be able to capture the early morning glow that day.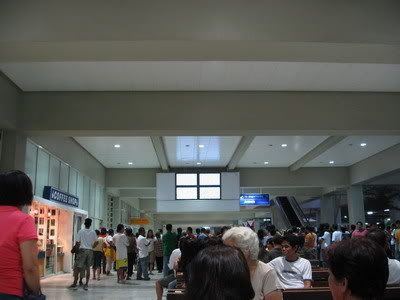 There was already an early congregation there who came way ahead of us. I was initially happy to find LCD monitors overhead by the waiting area, but when I went for a closer look, the monitors weren't working. There was only static and more static onscreen. They should have been showing live video feed from inside the airport.

Some just had to content themselves with the electronic board showing the flight schedule, and detailing which ones have arrived and which ones, unfortunately, are delayed.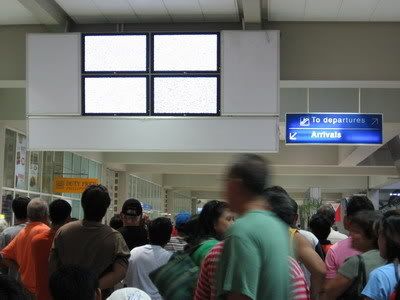 But as always, excited relatives still prefer to wait by the railings, unmindful of how strained their legs have been from long minutes of standing, just so they could be the first to catch the sight of the equally excited faces of their arriving relatives.

This was one pathetic site though. In this modern day of computers and LCDs and mobile gadgets, the airport still makes use of manual boards as shabby as this.
For those who chose to wait in style, there is the coffee shop that offers a comfortable waiting area, but for quite a price. Their menu is far from being comforting to the pocket.

Figaro coffee shop is the latest addition to the airport, I think.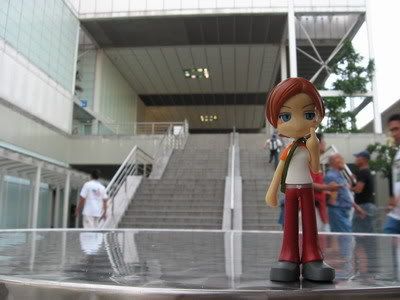 I wish I had taken a long shot of the airport. Well, at least Miko and I were able to check out the upper floor where the departure area is.