I visited both the Manila American Cemetery and our own Libingan Ng Mga Bayani in Fort Bonifacio this afternoon hoping for some kind of a celebration of sorts in time for 4th of July, but I didn't find any. But the trip, though dehdyrating and tiring, was quite interesting.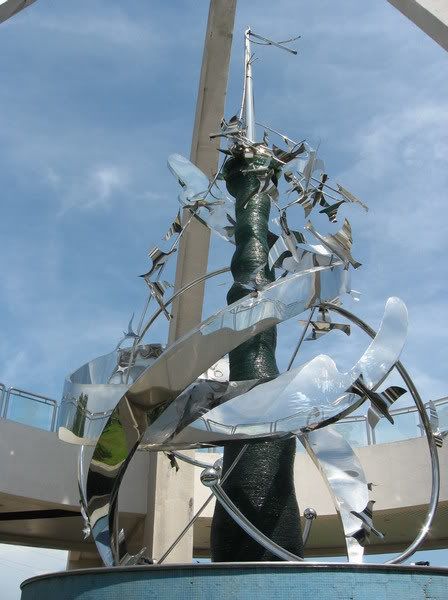 The Heroes Memorial Gate greets you after passing the main gate. Honestly, I had to read the plaque because I couldn't, by the life of me, make out what the artwork is about.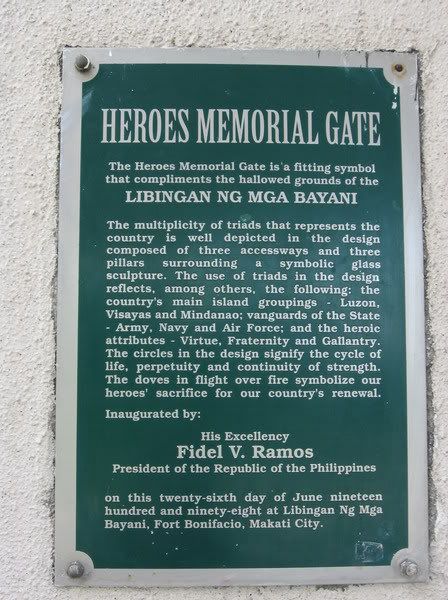 Despite the scorching heat this afternoon, I mustered enough strength to go up the upper deck for a better view.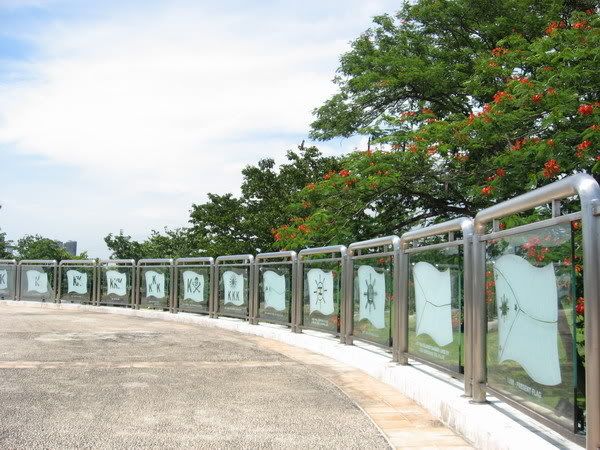 The upper deck circled the memorial and gave a better view. But even then, up close and all, I still couldn't make out the details of the artwork.

These two signs said it all. These are black stone walls and the words on them were quoted from Gen. Douglas McArthur during his journey to the Philippines in 1961.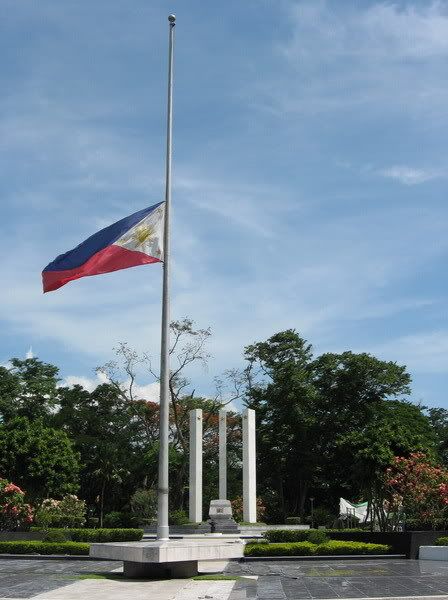 This sight greets you even farther up ahead.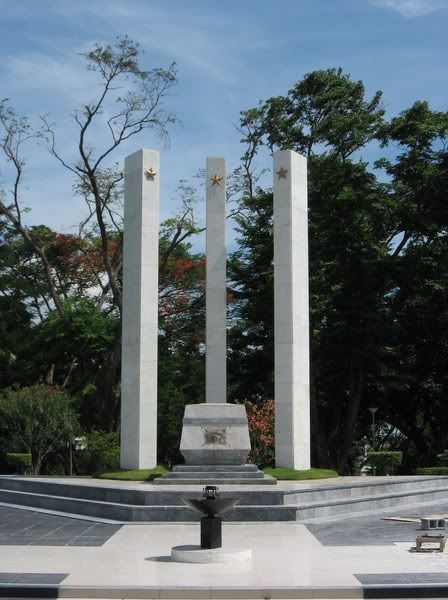 This is an unnamed tomb. I don't know for a fact if it is empty or just anonymous or just symbolic. But what I know for a fact is that where this tomb lies, is the hallowed ground, all where our gallant brothers and sisters lie in peace after they gave their lives in battle to make sure we, the younger generation, enjoy the freedom we have now.