I have always loved chocolate ever since I was young. Chocolate cakes... chocolate ice cream... chocolate cookies... chocolate milk.
And this is one irresistible and just heavenly chocolate treat. Lindt's Lindor Truffles. These truffles come in three different varieties. But this is the assorted pack we got .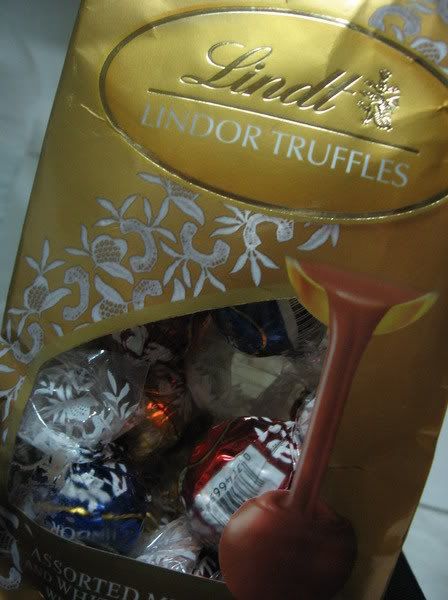 The red balls are the milk chocolate variety; the blue is the dark chocolate; and the yellow, the white chocolate.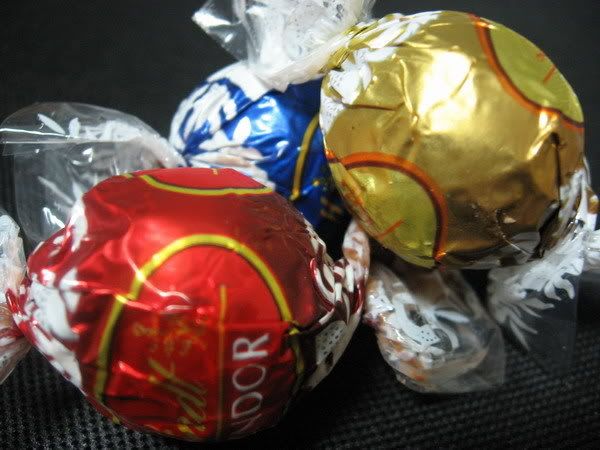 Each of these rounded little fellas is packed with all the chocolatey goodness that just bursts into your mouth and explodes into a frenzy of delicate creaminess. So distinctly Lindt. So delightlfully luscious. Toothsome.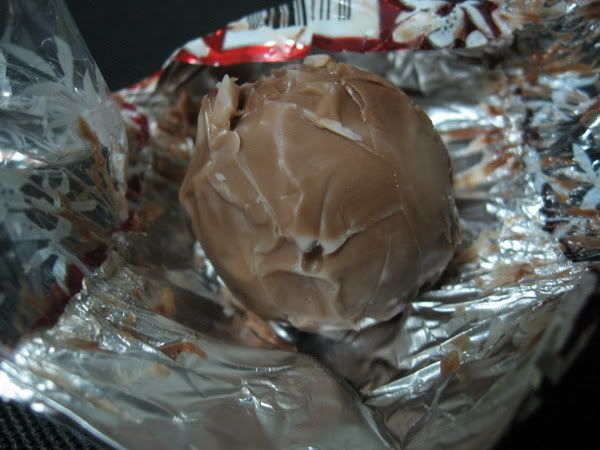 With Lindt's Lindor Truffles, you always know what you are gonna get. The best chocolate experience.