The La Mesa Eco Park was perfect for my brother in law's early birthday celebration. He wanted to try out his new Nikon d40 and what better venue is there than La Mesa Ecopark.

It was a long drive to the park which is in Fairview, Quezon City. And it wasn't easy to find. Though we were equipped with a map of the place, it was very easy to miss the turn leading to the main entrance since we had to go through a guarded subdivision before we could actually find the main park entrance.

There was ample parking for private vehicles by the side of the road but it would have been better if a real parking space was constructed.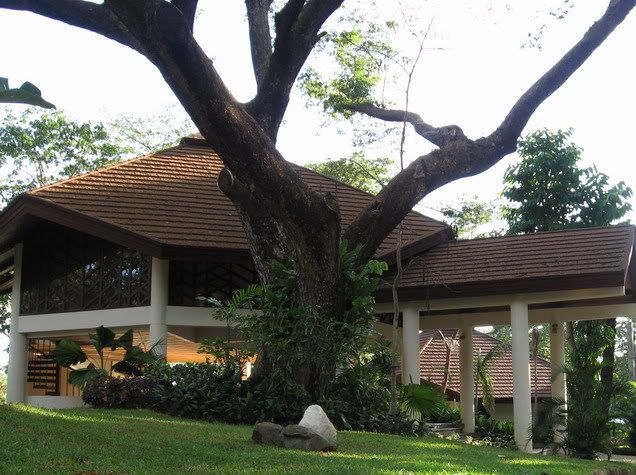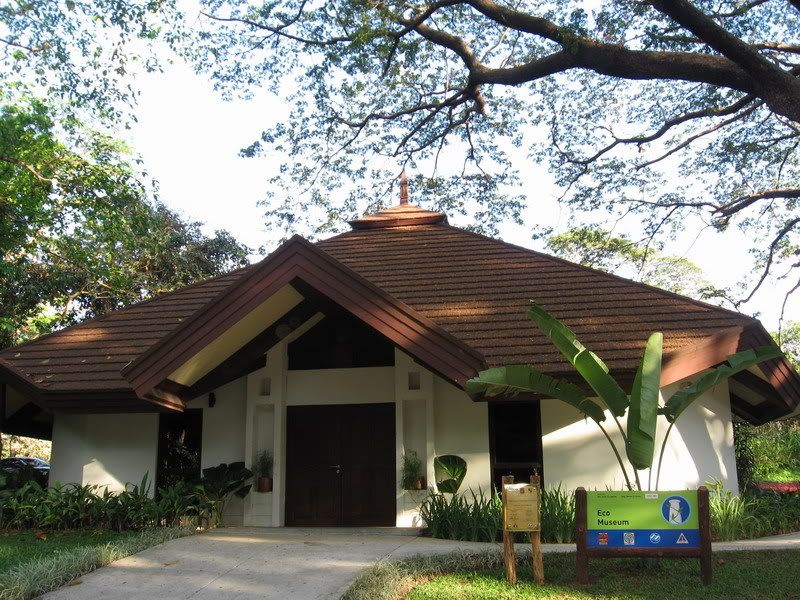 These were supposed to be the Visitor's Information Center (left) and the Eco Museum (right) that greet you when you alight from your vehicle but both were still not operational when we went.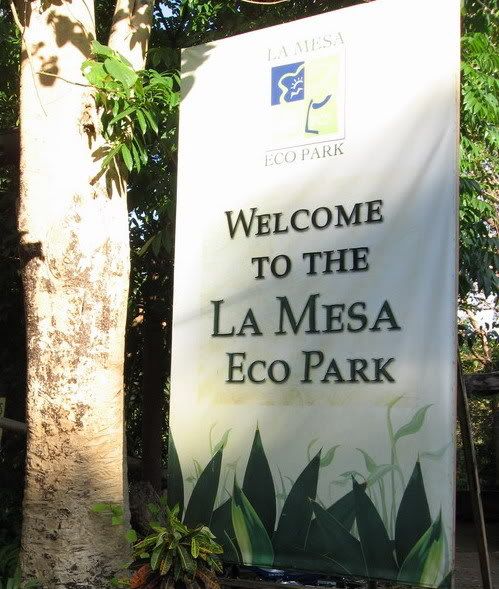 The Ecopark lies within the La Mesa Watershed which is the main source of Metro Manila's clean water.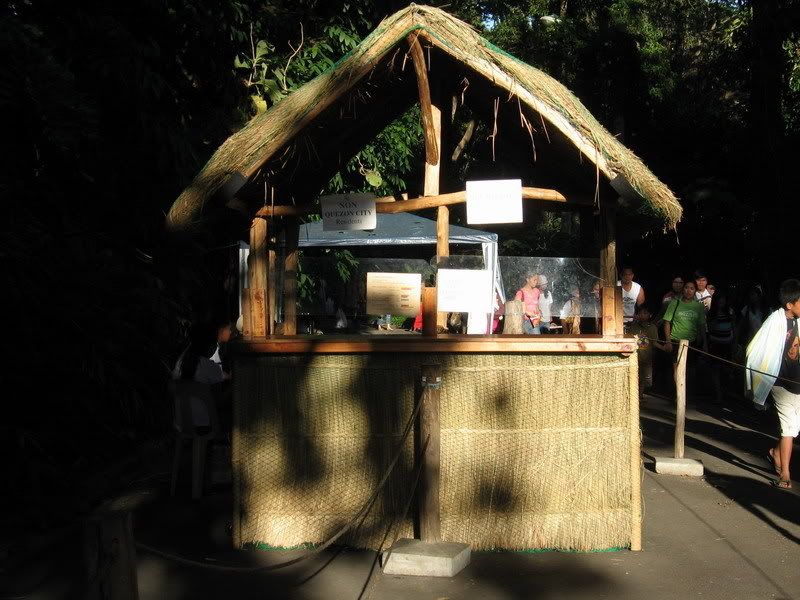 Entrance fee is minimal at P50. with special discounts for QC residents and Senior Citizens.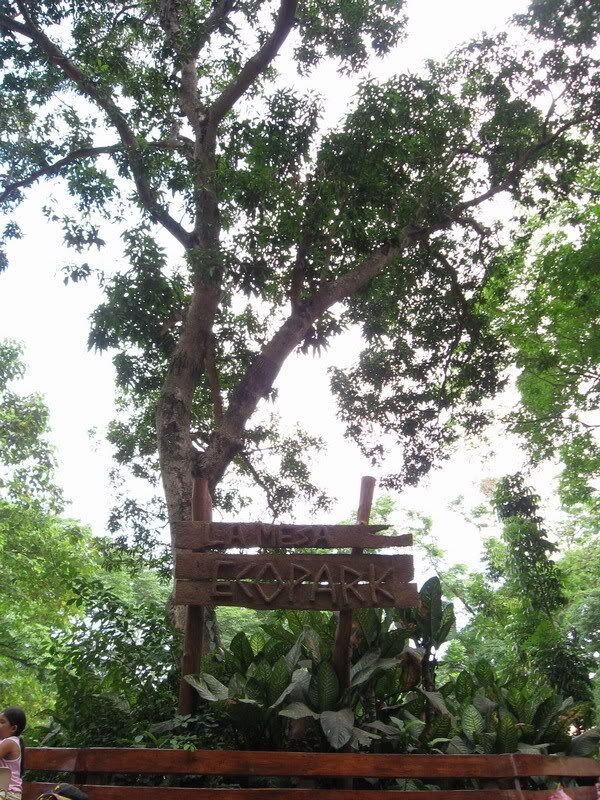 Inside the park is a large picnic ground set under the cool shade the tall trees provide. It makes for a perfect camping and picnic area.

This is the flower terraces where flowers and plants cover the entire slope in various colors.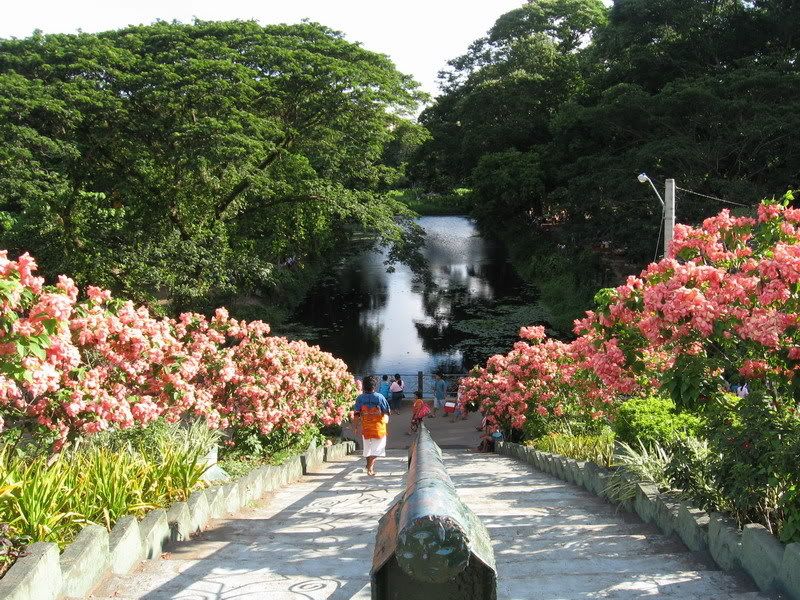 The slope is split by this flight of stairs with more than a hundred steps leading up to a view of the dam on the far side, and a spectacular view of the park down below.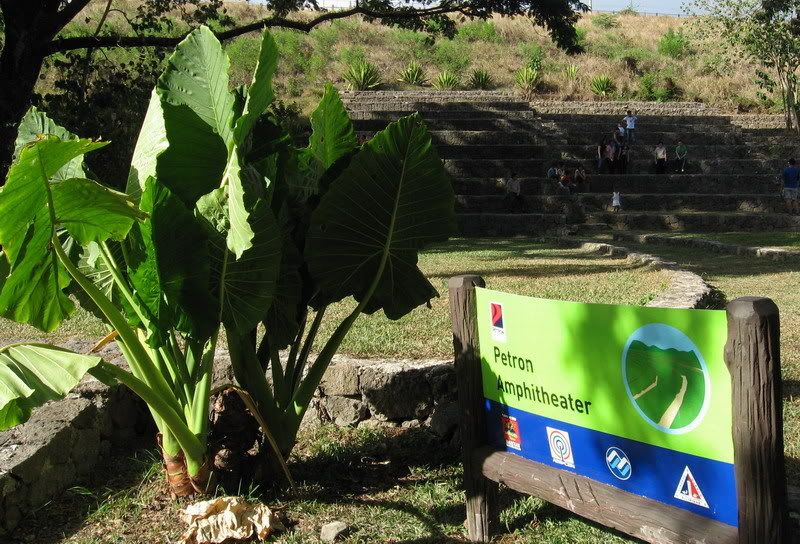 An ampitheater...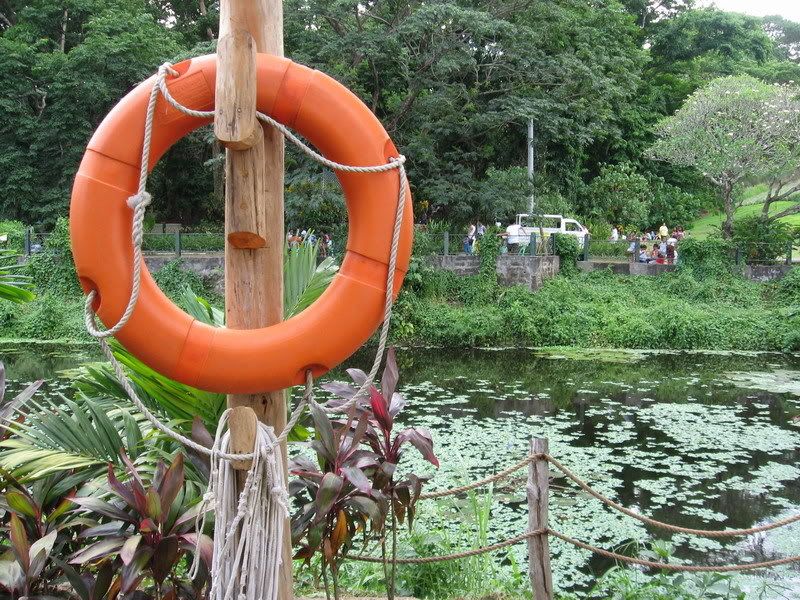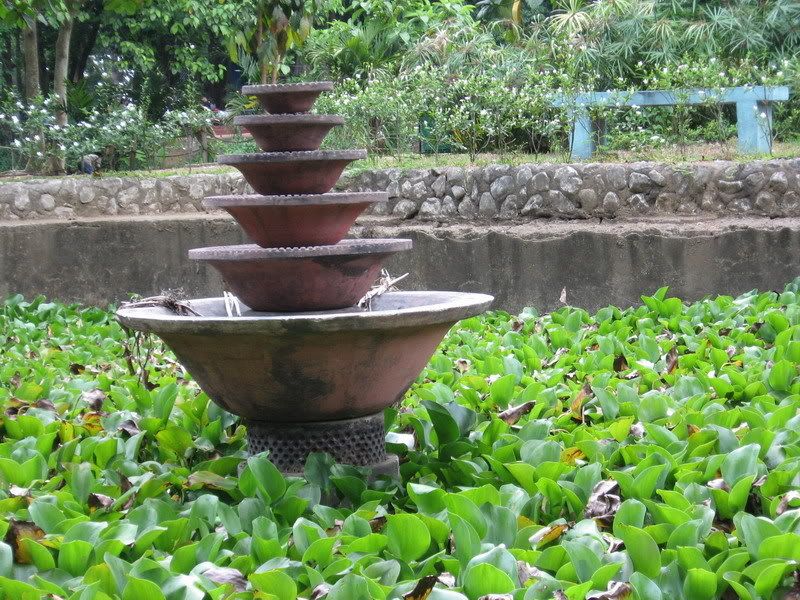 Some still-life...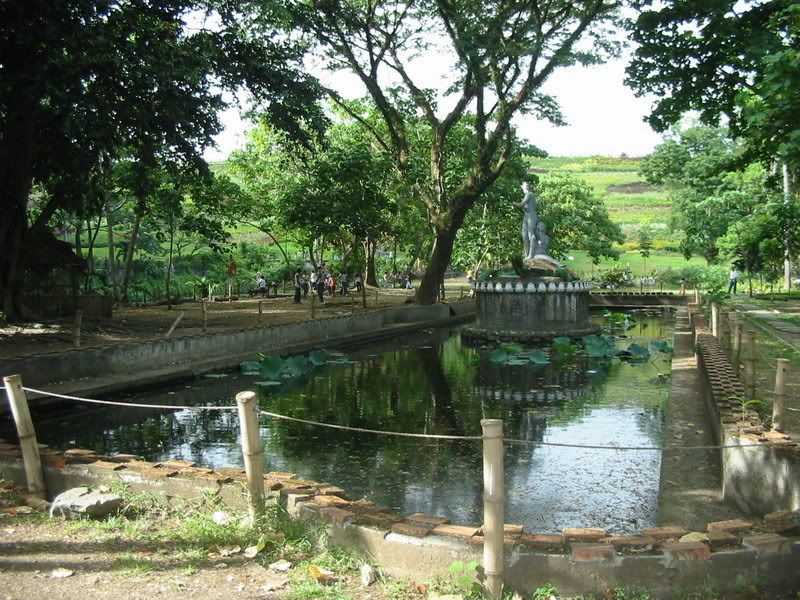 A scuplture of a what looks like greek gods riding a giant turtle is at the center of the fishing pond.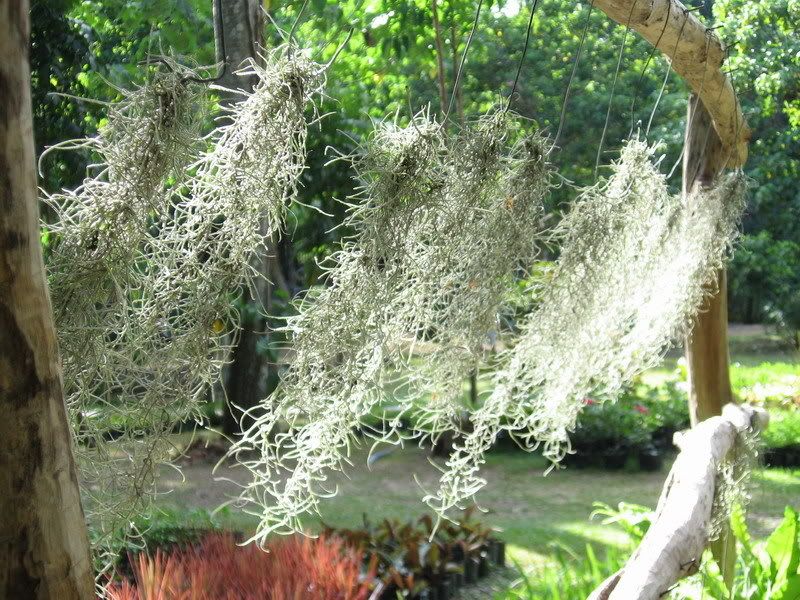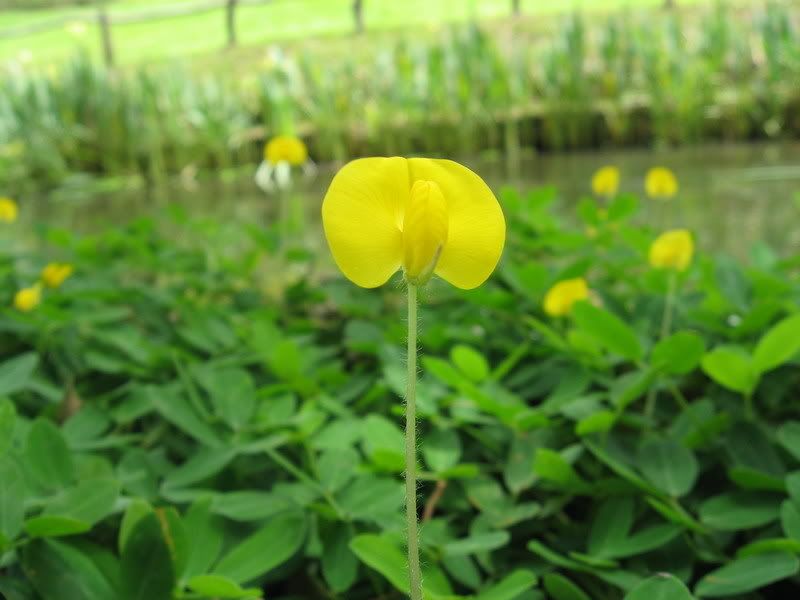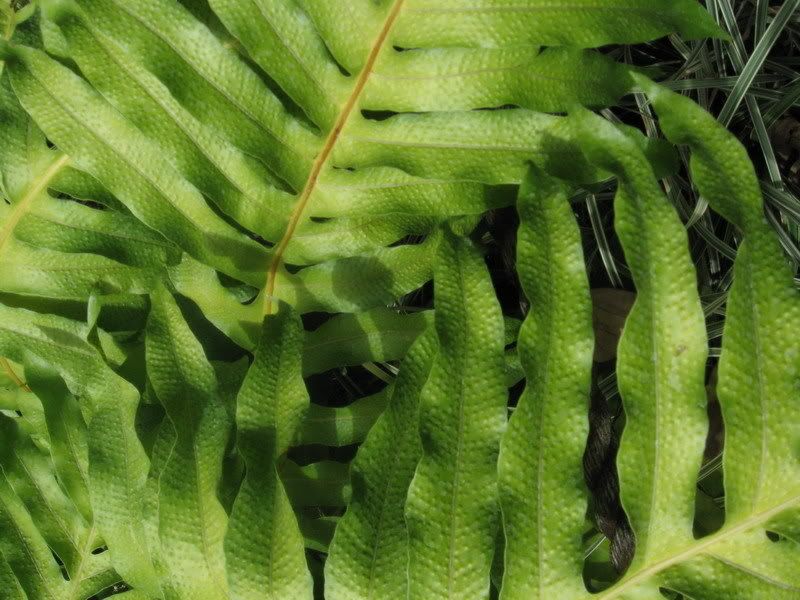 It was a lot of fun shooting at these! Everything was just shutter-pretty!

We had a blast shooting at the various flowers in the Orchidarium.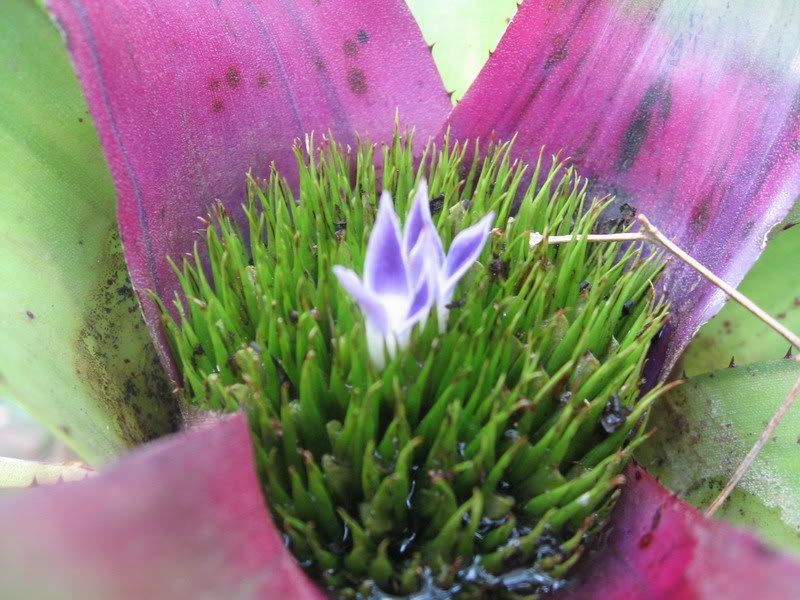 Such lovely flowers!
Too bad I didn't get to see some of the other sites at the park like the Butterfly hatchery and the pool which was teeming with people, young and old.
The souvenir shop on our way home.
We stayed until noon. It was a scorching hot day last Sunday. But the heat didn't discourage us at all from enjoying the magnificent sight right before us.