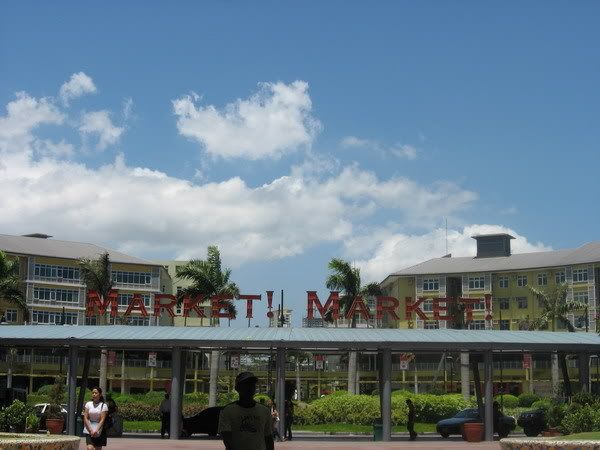 If there is one mall I like going back to, it is Market Market at the Fort, Taguig. Why? Because it always has everything I need every time. If I am not mistaken, it is the only mall that has both a wet market area and a tiangge area. People of all ages would enjoy going to Market Market even to just while away their time.


The mall is relatively new and fresh. The interior design is modern and the high ceiling adds vastness to the place. It has 5 floors all in all, with three corridors per floor filled with your usual suspects, the same stores you may see in SMs or in Robinson's malls.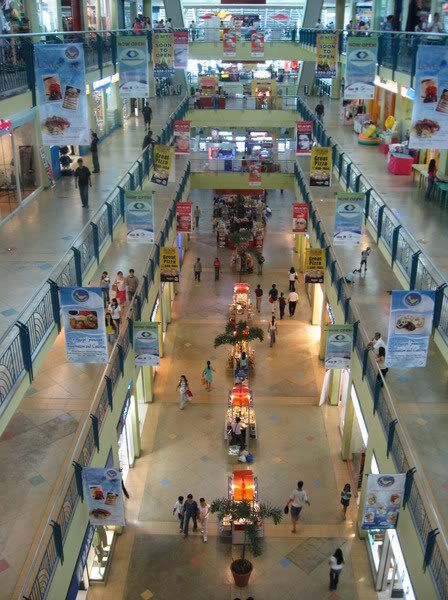 The clotheshops, the toyshops, the sportshops, the electronic shops, appliance shops, banks,, the coffee shops, internet cafe and even health clinics! Plus, I am glad that it has Mercury Drugstore; not one but two oulets. Its main mall is Metro, occupying all 5 floors at one end of the mall.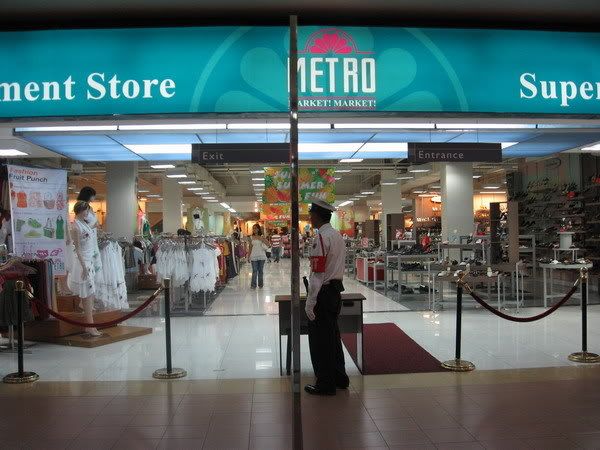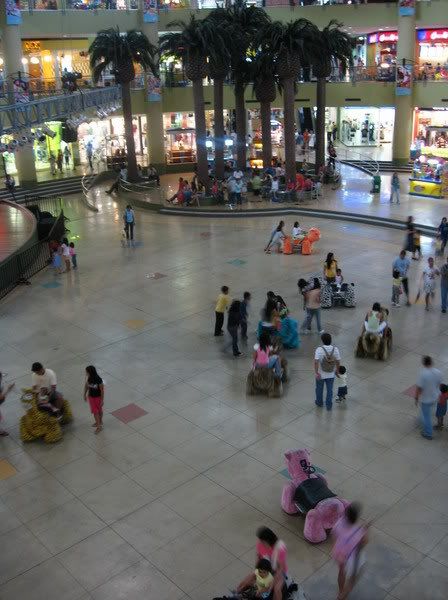 At the ground floor, all the three corridors converge to this spacious area where a stage is set and ready for mall shows and mall tours. Exhibits are also held here.
There is an indoor Food Court.
And not to forget, the Cinema Floor at the 5th level!

In the basement is the grocery which has an international goods section. A food court to one side offers a great snack place before and after doing your grocery shopping.
The more popular part of the mall is the tiangge part. Each floor has its own tiangge theme.
And who wouldn't be happy to have a cellfone tiangge right in the mall!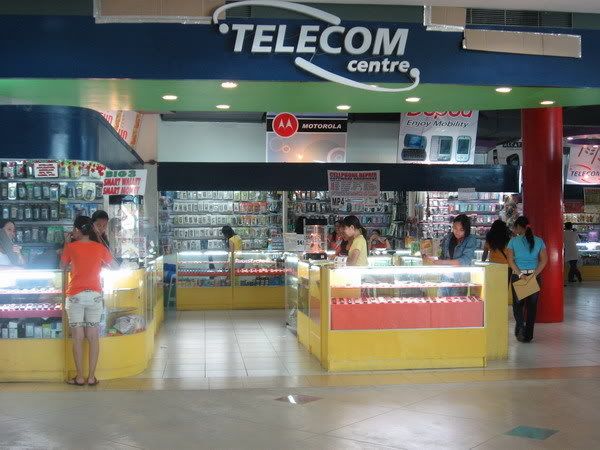 Let us go to the Outdoors. There is a fairly large playground for the kids on one end of the mall.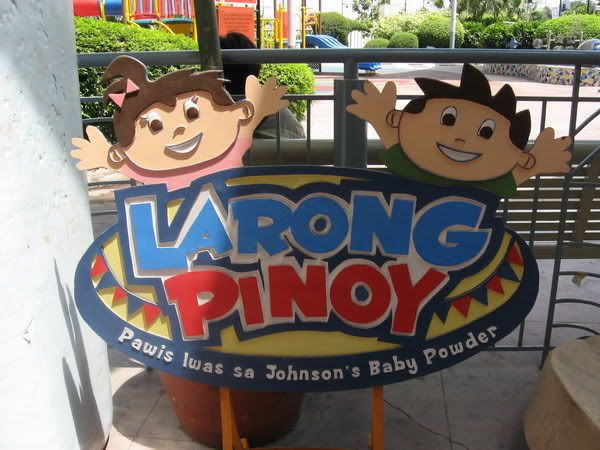 These attractive artworks caught my attention.
On the other end of the mall is the "market" side.

Everything here is fresh... fresh veggies...

Fresh flowers and plants...