The foodtrip never stops this season! And surely, we will not let this holiday season pass without tripping to a certified favorite, Gerry's Grill. It now has more branches in the Metro, right inside the mall, still with its bright and cheery interiors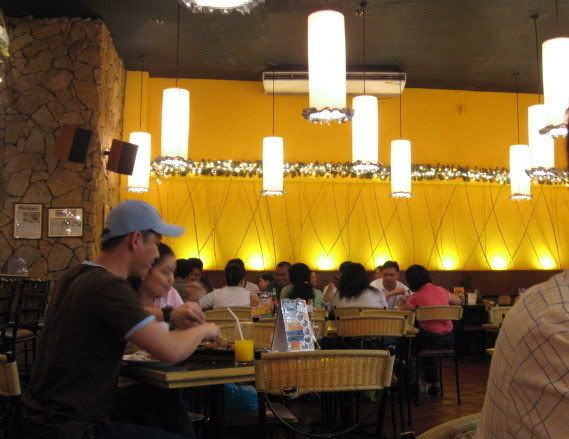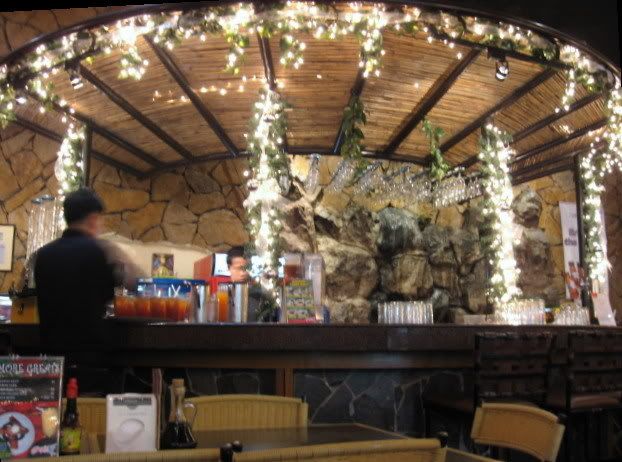 A trip to Gerry's Grill means indulging in two of my favorite Filipino dishes, Inihaw na Pusit and Sisig.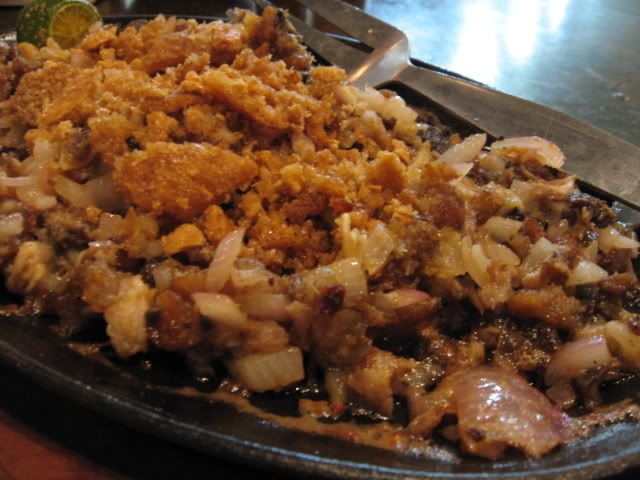 Their Sisig hasn't changed. Served on a sizzling plate with calamansi on the side, bits of crunchy chicharon top this oh so sinfully delicious dish. It is so versatile that you can enjoy it as pulutan or as ulam. I think this is one of the dishes that made Gerry's grill famous.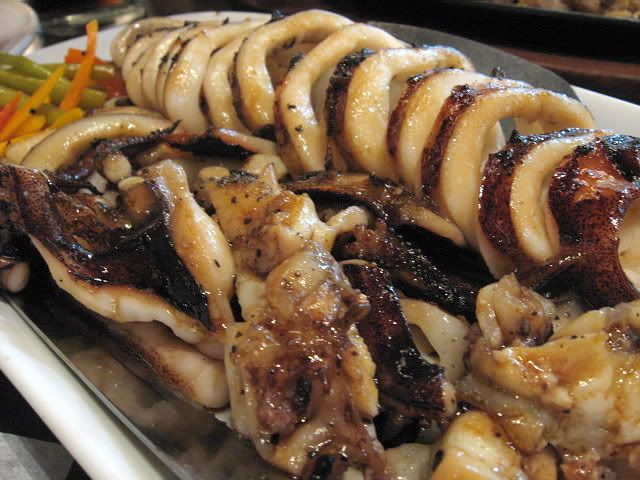 But definitely, it wouldn't be easy for the Sisig to outshine my favorite Inihaw na Pusit! This is the only restaurant where I would enjoy this. They cook it just the way I want it... just the right bite and not tough (never rubbery), moist and not dry, really tasty and not bland. A visit to Gerry's grill is never without it for me.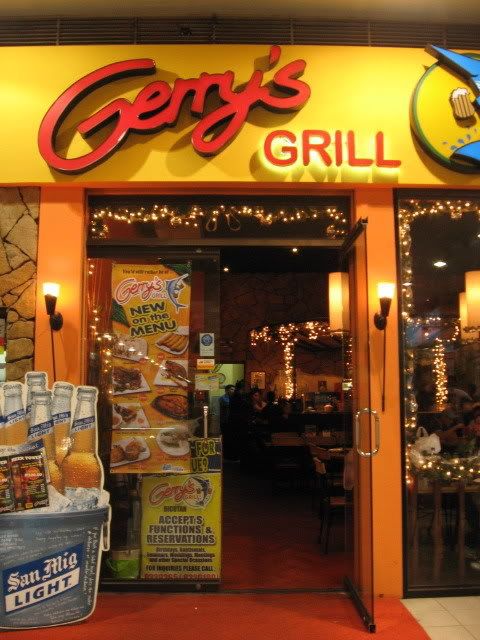 We will always come back for more.