It looks like any banana cake you see around. But when I heard that Red Ribbon's Banana Crunch is better than most, I had to try it.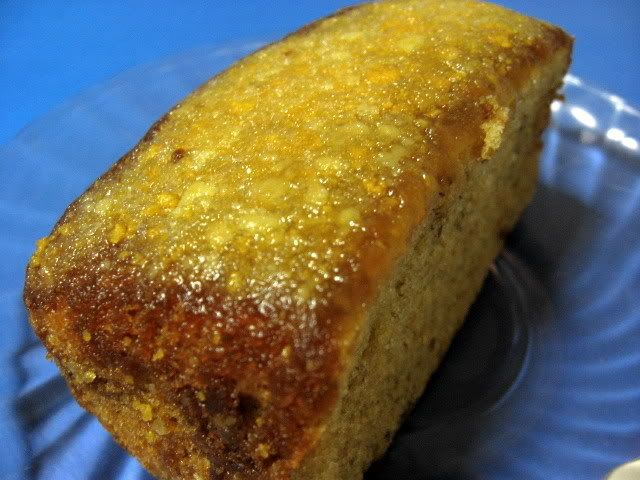 It comes in two sizes, the loaf and the slice. I took home one slice, just to try. Slicing through, it still looked like any other banana cake around.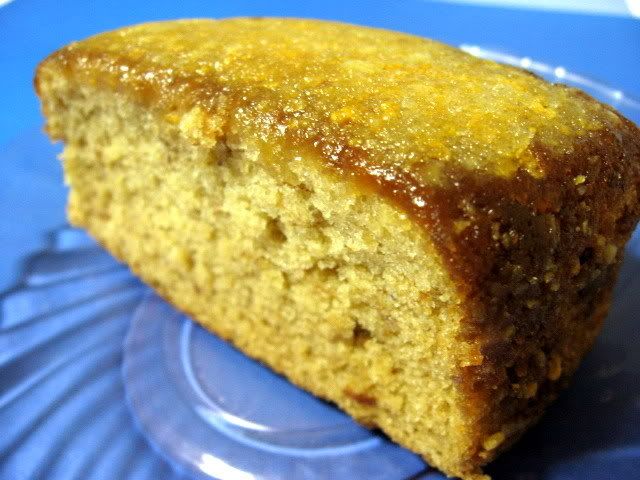 I managed to make several slices out of their little sliced pack. Munching on it surely made the big difference. It was soft and moist on the inside, with that bit of sweet crunchy top layer of caramelized sugar. It was not to sweet, not too bland. Just right for my ice cold glass of caffeinated soda. (Coke Lite shempre!) I'm pretty sure this would go just as perfectly with a hot cup of coffee as well.
I wish I had ordered the loaf pack instead of the single slice pack. Well, there is always a next time.