I paid Oody's a visit so I could try their bagoong rice.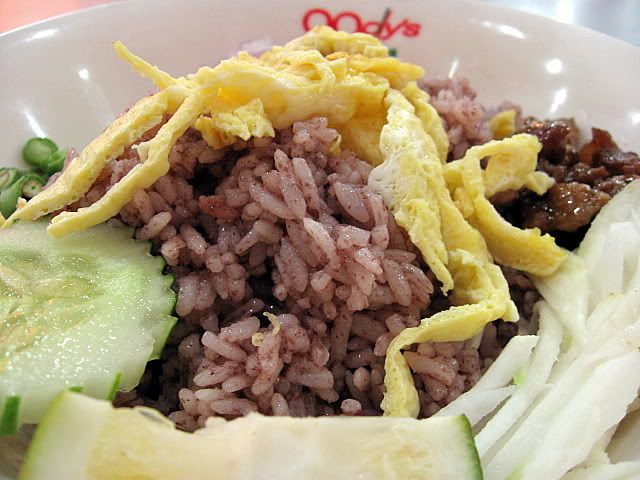 Nice presentation.... very colorful.... very appetizing.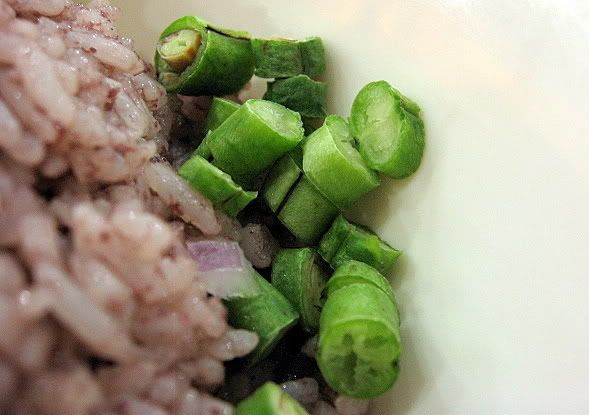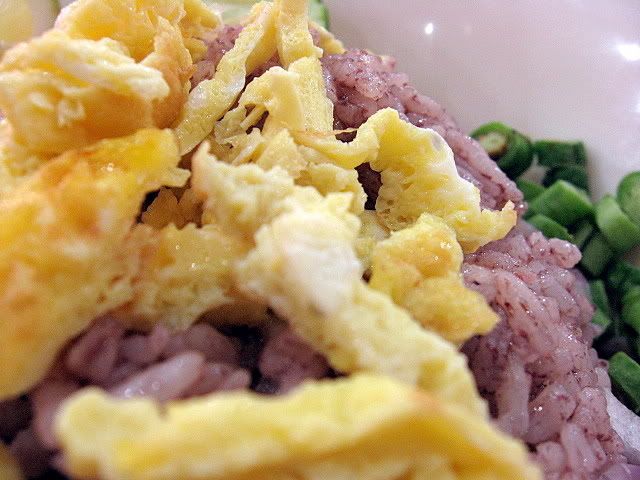 Red sili... cucumber and lemon slices, beans, eggs and marinated beef slices... it cannot get any more colorful than that!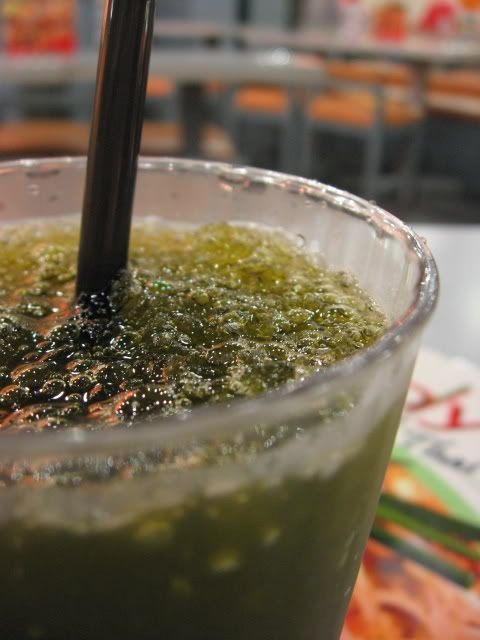 The pandan tea, I didn't enjoy. It was bland for my taste and wasn't as refreshing as I hoped it would be. I wish I had ordered soda instead.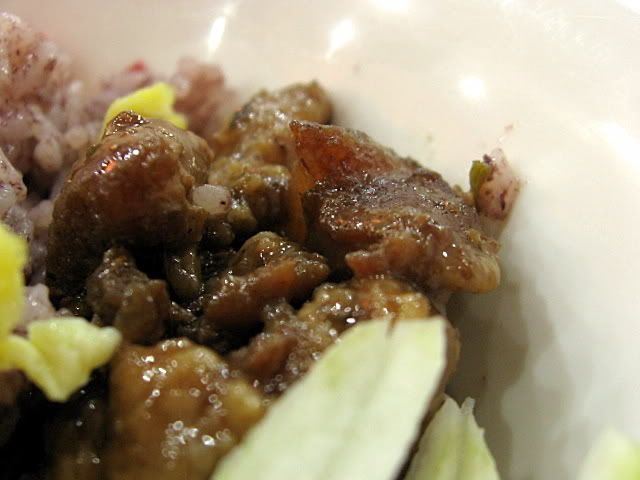 The bagoong rice wasn't bad but it didn't have me jumping up and down after the meal. It was just alright. I've had better. Another trip to Oody's? I'll think about it.