Oh yes, this combo platter is from Pizza Hut.... which now has bistro outlets around the metro..... great ambiance, more interesting food choices and with fast efficient service.... but most of all, the prices on the menu are amazingly affordable!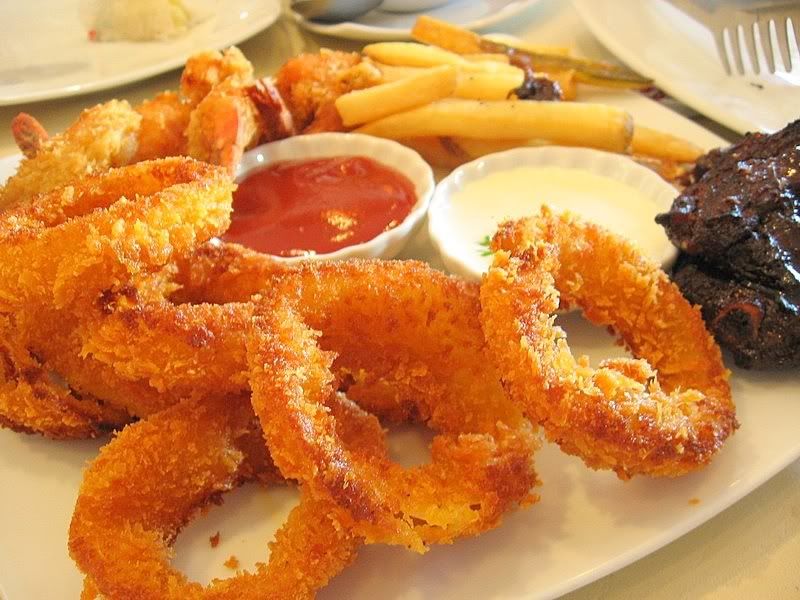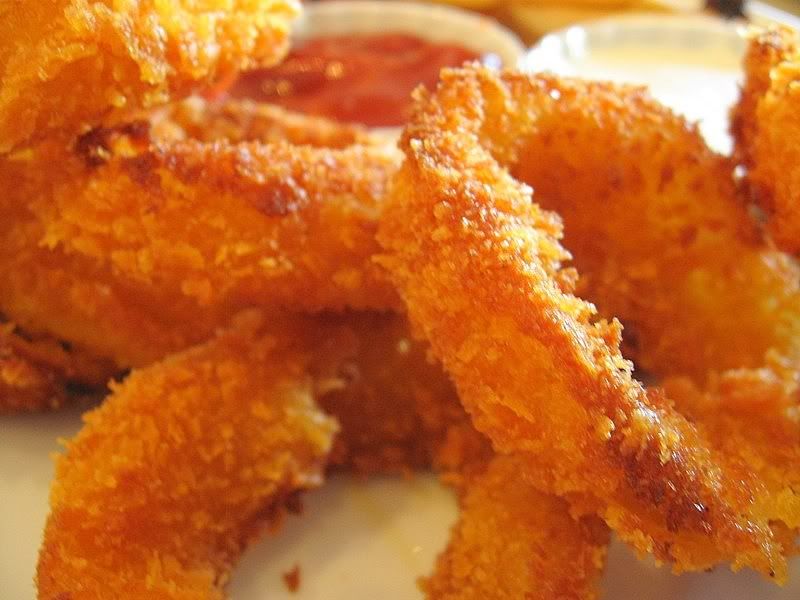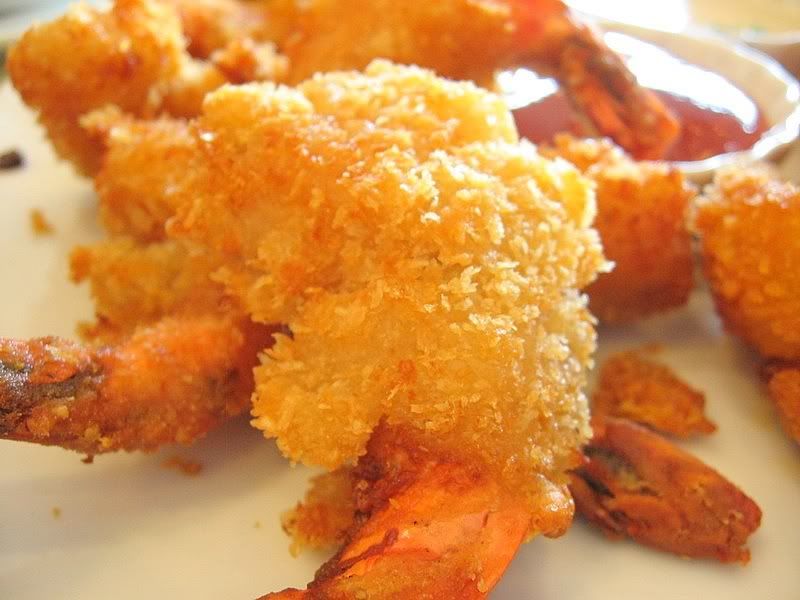 BBQ Ribs, Tropical Shrimps, Onion Rings, and Steak Fries... my personal favorite?.. it has to be the onion rings...

This pretty dish is the Crab Salad Roll...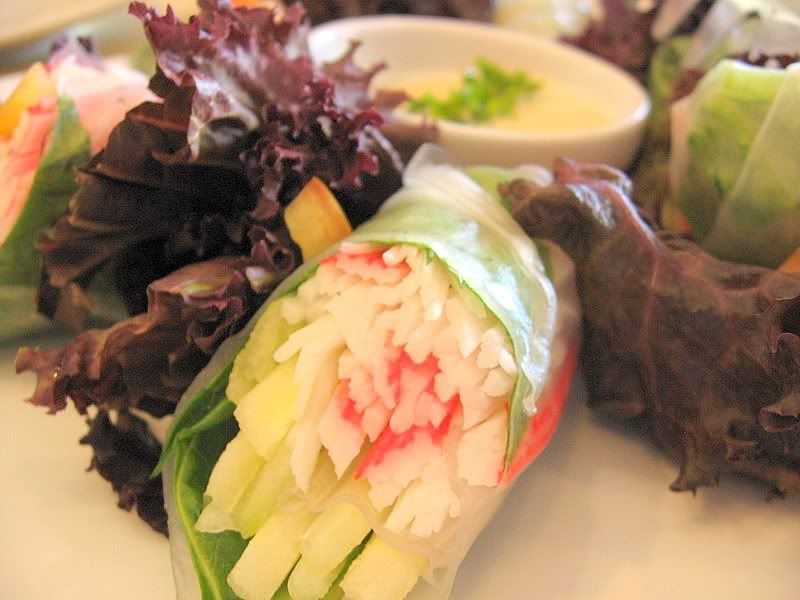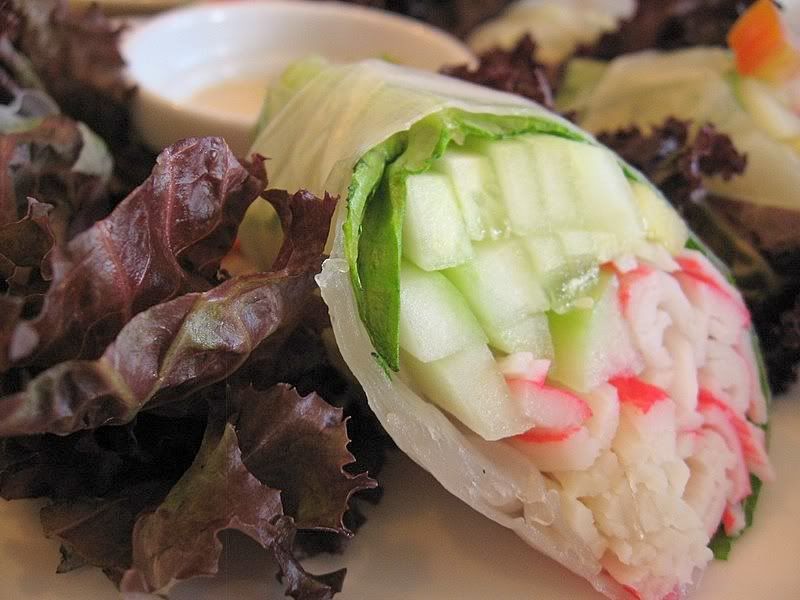 Nutritious, healthy and need I say delicious? Crabsticks, cucumber and lettuce wrapped in rice paper served with sesame soy dressing.... I'd gladly this with every visit to the bistro.

And now, their entree...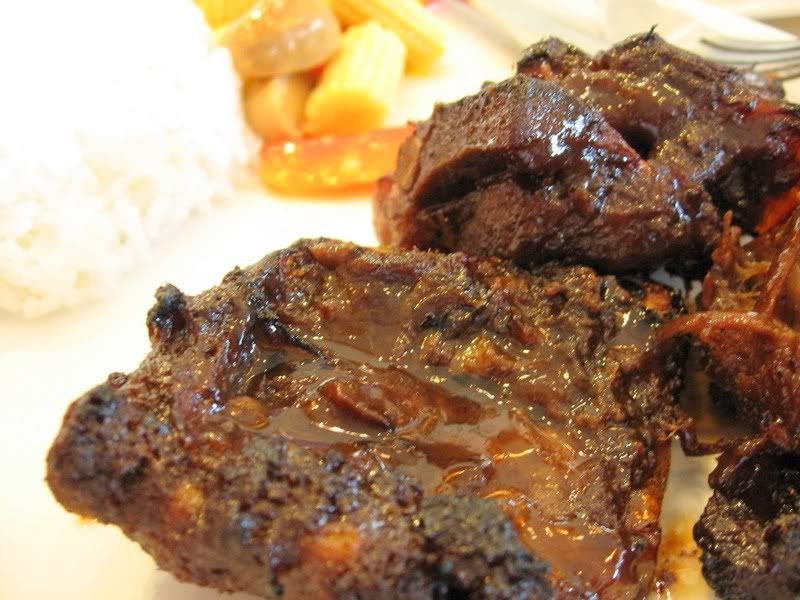 I had the BBQ ribs... pork ribs glazed in bbq sauce served with rice and a side serving of mixed vegetables. ... pretty good... a bit salty, but good.

We also tried the Shrimps with Rice and Sides (left), mildly sweet and spicy garlic sauce also served with rice and vegetable sidings, and, their Roast Chicken with mango glaze (?)...

Impressive... we were satisfied and happy with our lunch. And we would definitely be back. We have to try their mouth watering desserts next time.