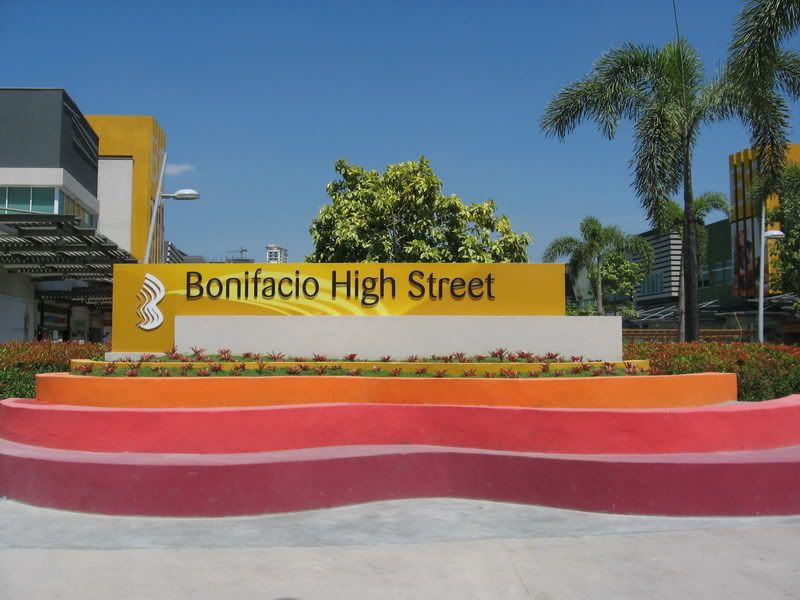 I had to endure a scorching-hot morning at Bonifacio High Street yesterday. I was hoping for a quick stop-shop-and go kind of trip but unfortunately, I arrived 30 minutes ahead of store opening. I asked the security guard what time the shops opened, and to my dismay, he said 11:00 am. So there was not much to do but wait. Figaro and this other coffe shop were already open then but I didn't feel like drinking coffee at that time. So I passed.
I suddenly had the urge to take pictures of the place. So I did. The wait turned out to be a pleasant one after all.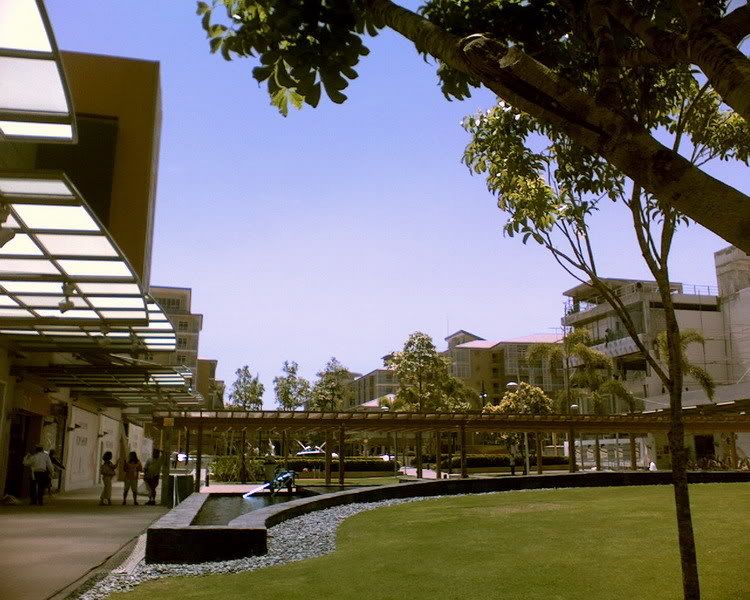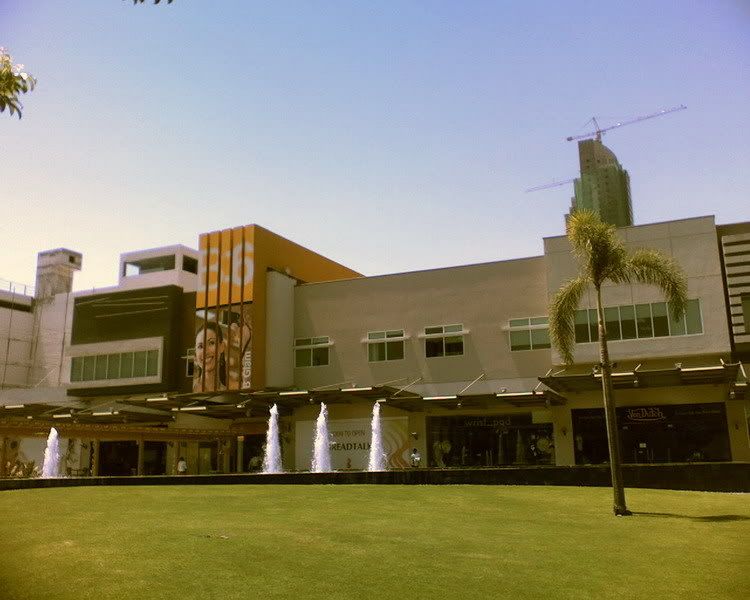 I love that the place is spaceous and uncrowded. The walkways are wide and open giving it a breezy feel. Each side of the "street" is lined by the various shops and dining places of your choice.


A grassy portion right in the middle of the "street" is perfect for relaxing and lazying around. Moms and Dads tag their kids along for a different kind of reprieve and recreation.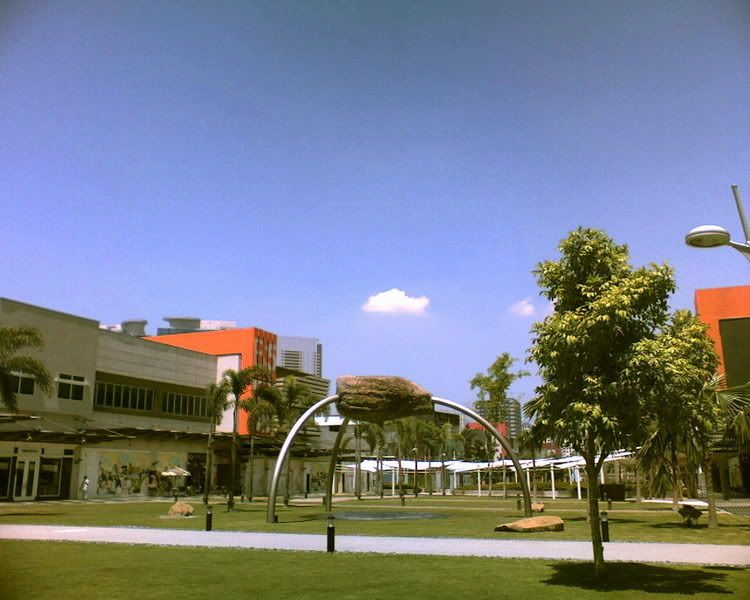 Treats for the eyes like these add to the already attractive sight before you.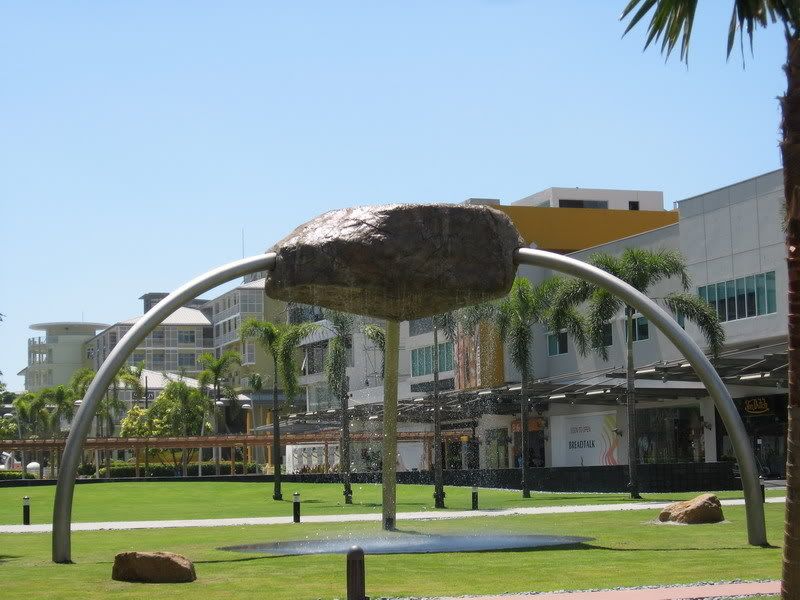 This fountain really got me. I could have spent the entire 30 minutes of waiting for "All About Flip Flops" to open just staring at it and be happy. Isn't it a fascinating work of art!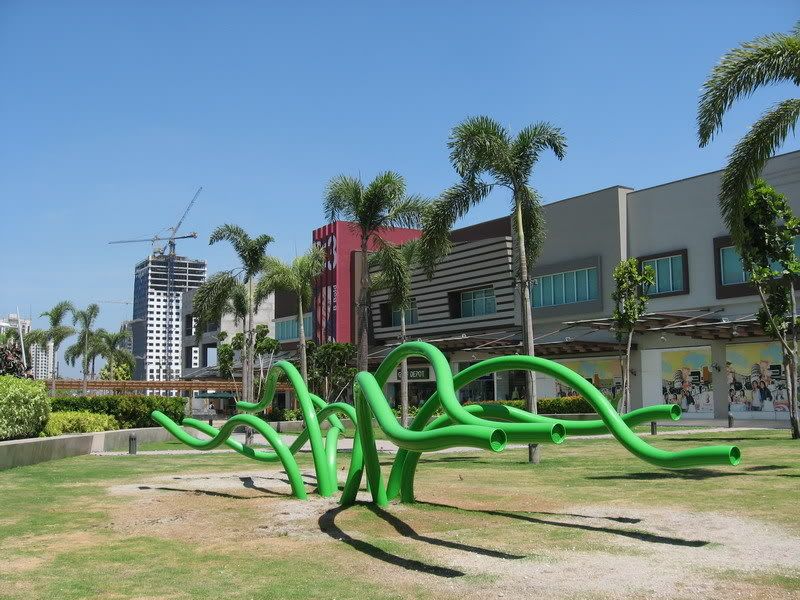 This one other attraction still has me confused until now as to what it really is. I read somewhere that these are like "phonelines" where you can actually talk with someone on one end of a pipe from its other end. I think the fun is in finding which end goes with which. I have to try it next time.

Bonifacio High Street is a different kind of shopping and dining place. So contrasting and so unlike high rise malls we have these days.

It actually reminds me of the old Makati commercial district I grew up with when we still had Angela Arcade, Quad and Rizal Theater; when the tallest building at the commercial district was Hotel Intercon, and when one can actually see Anson's emporium all the way from EDSA.

Bonifacio High Street is a welcome retreat.