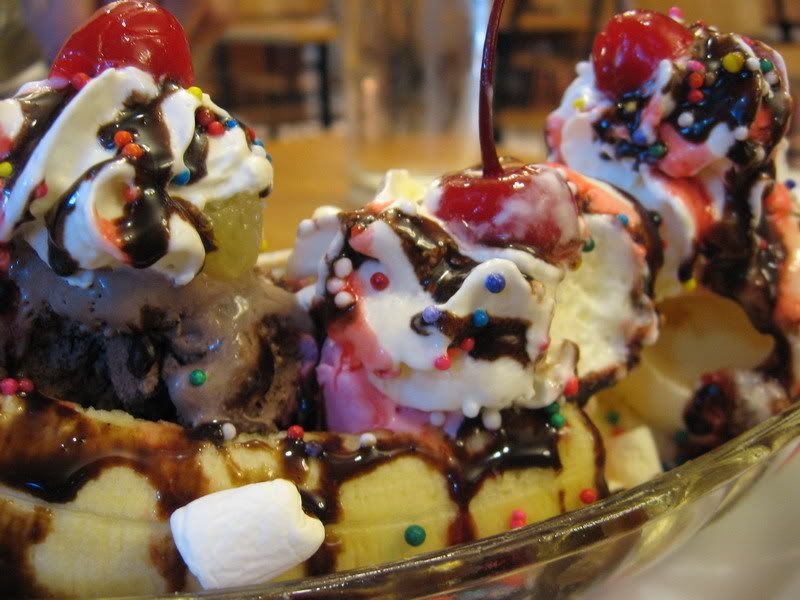 I have to rave about this. I just have to! Mon and I have tried a lot of banana splits but this is the only one we keep coming back to. This tops them all, for its price and for its taste.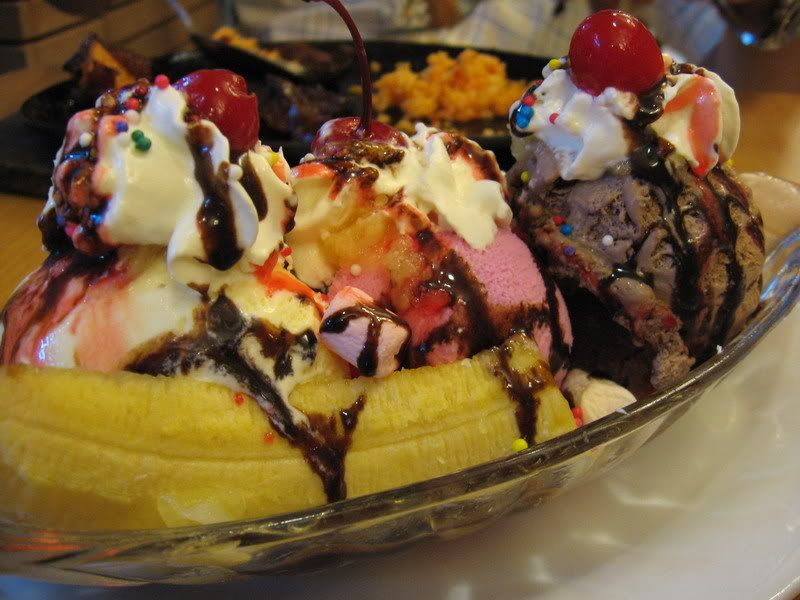 For only P95, you get three heaping scoops of ice cream in three different flavors... strawberry, vanilla and chocolate. The first time we had it, we found it so good that I had to call the waiter over to ask him what brand of ice cream they use. I was suprised when he openly said that they use Big Scoop. He even added that it is available right there in Unimart and in Cash 'n Carry if I were interested. He goes on to say that they chose this brand precisely because it is not very pricey.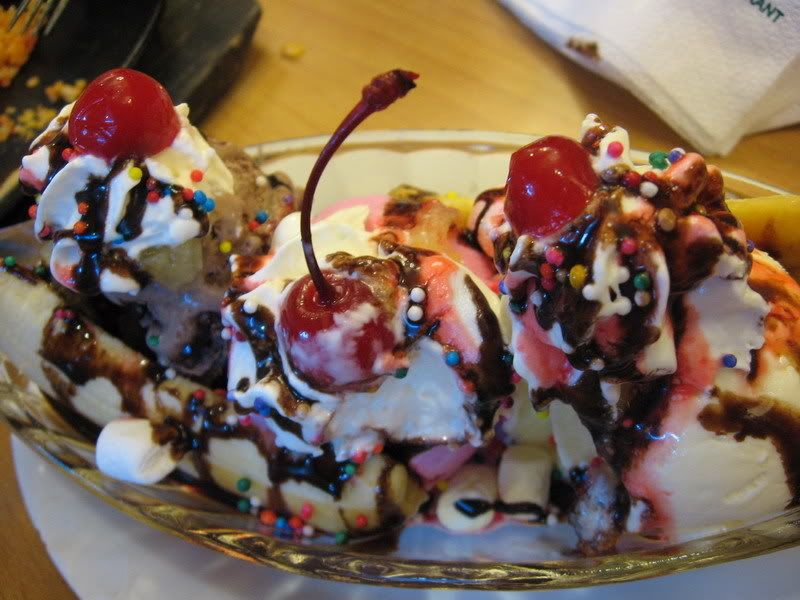 How could their banana split go wrong... creamy Big Scoop with... mini marshmallows... peanuts and colorful teenyweeny candy bits, crushed pineapple, heavy whipped cream, a cherry atop each scoop and finally drizzled with chocolate syrup... and of course not to forget, the banana slices on each side of the boat. It is just the way I remember banana split when we were young.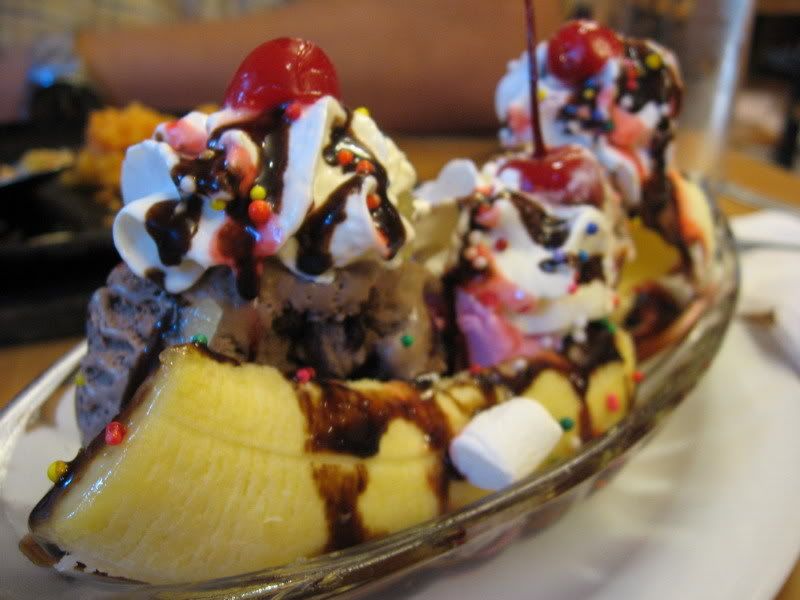 This is one of the reasons why we keep coming back to Sizzler Barbecue Restaurant in Greenhills. Who would think that we would find the best banana split in a bbq house!