I love cakes. Cakes always perk me up. They always bring out the birthday girl in me. Whenever I've had a bad day, a slice would almost always be able to cheer me up. And whenever I crave for something sweet and baked, I go to Red Ribbon.
It is amazing how Red Ribbon comes up with these delicious cakes at such affordable prices!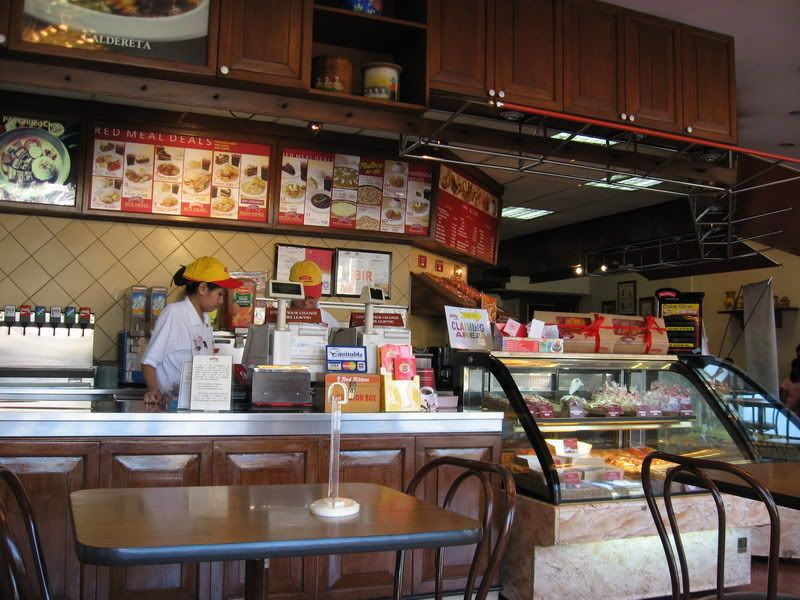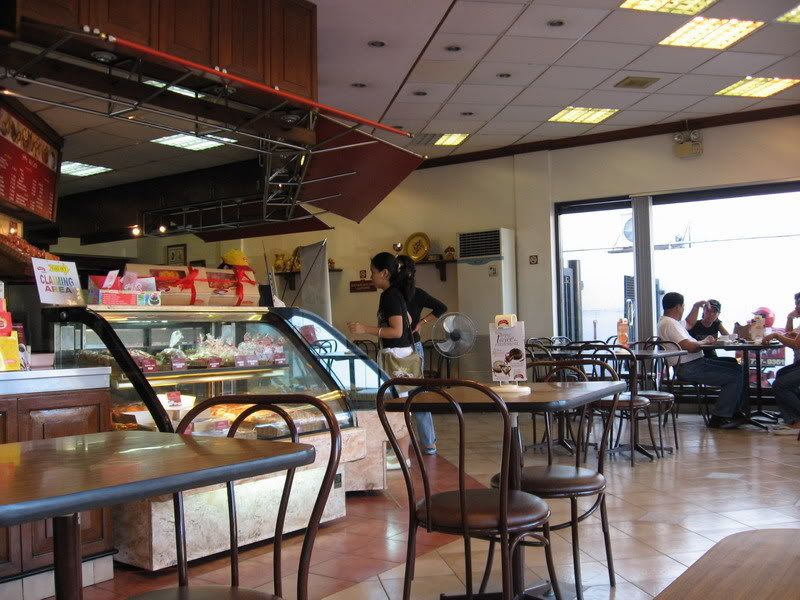 When Mon made some adjustments in our work schedule, this branch of Red Ribbon saw me a lot this week . My husband's clinic is right across from it along Dona Soledad Avenue in Better Living and here is where I indulged myself willfully and guiltily while waiting for him get off from work.
How can I not feel guilty after these...
Chocolate Mousse used to be my favorite at Red Ribbon. But their Tiramisu Meltdown easily changed my mind. It is like their regular Black Forest sans the rhum taste that i dislike. It took me less than 5 minutes to finish it.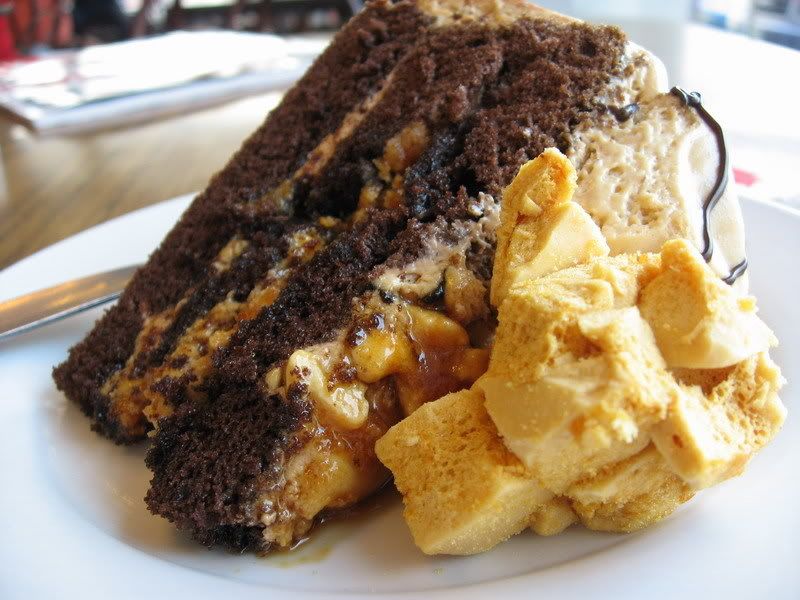 Another day saw me craving for their Mango cake. But when I walked in, the only available cake was their Choco Mocha Crunch. Now this did not have me jumping for joy. The choco part was alright. The mocha part was alright. But the crunch part was so not right for me. The cake came with this chunk of caramel cubes stuck to each other and sitting on top of the slice looking like small bits of the candy bar, Violet Crumble.
As expected, that chunk never left my plate.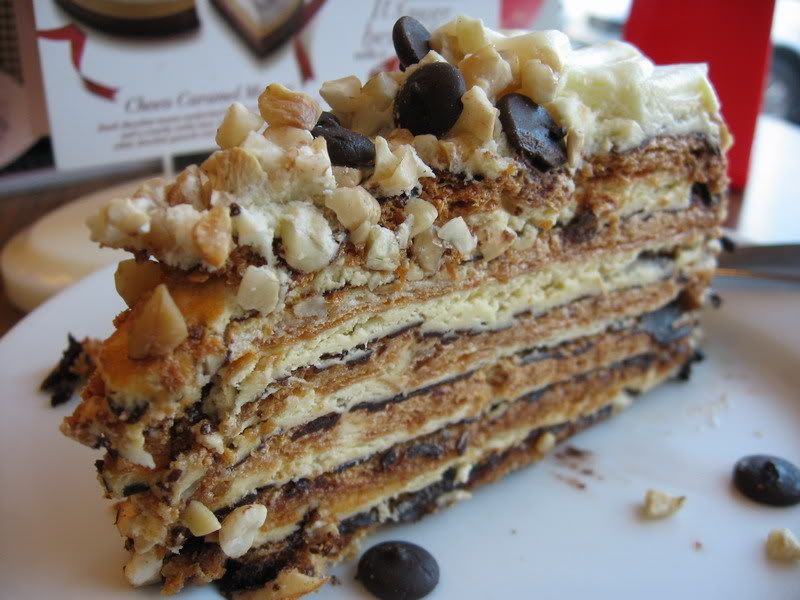 Still on another day, I had a slice of their Marjolaine Cake. This is like a version of sansrival with layers and layers of soft wafer with nuts and cream filling in between. More nuts and choco bits coat the whole cake. I would have wanted this served cold just like sansrival. But overall, it is still one delicious cake.
These are just some of my life's simple treats.