This is often what's on my tray when I go for a McDonald's treat.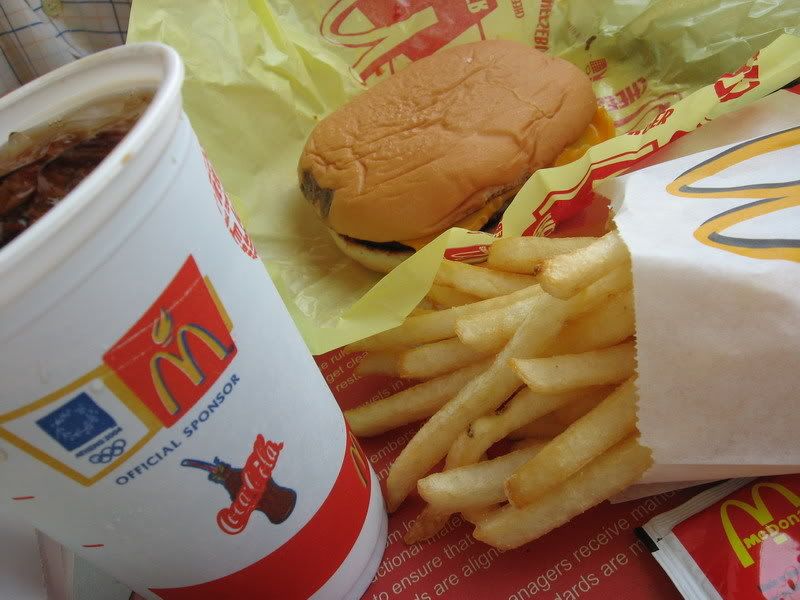 Not all McDonald's outlets have milkshakes on their menu so I always grab one whenever it is on. The milkshake is a little short on creaminess and chocolatiness, but hey, for P39 bucks, how can I complain!

and immediately out of it....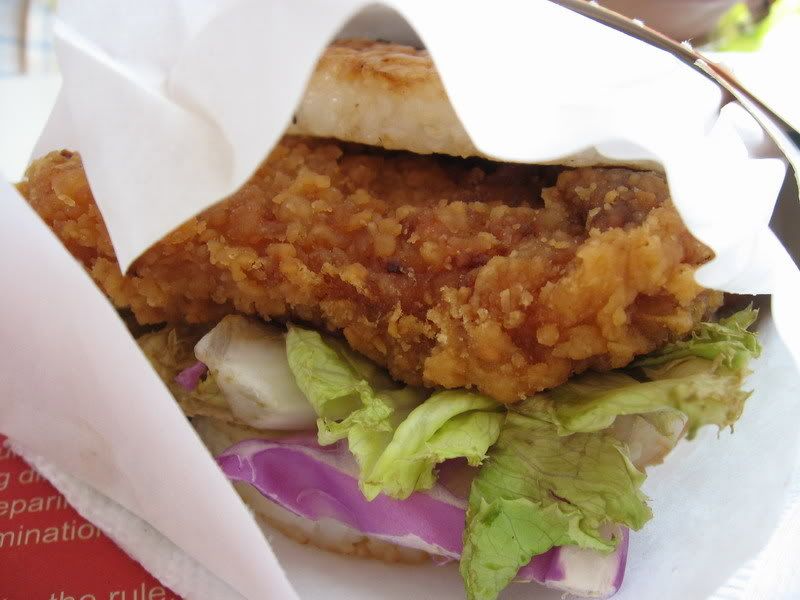 Before biting into it....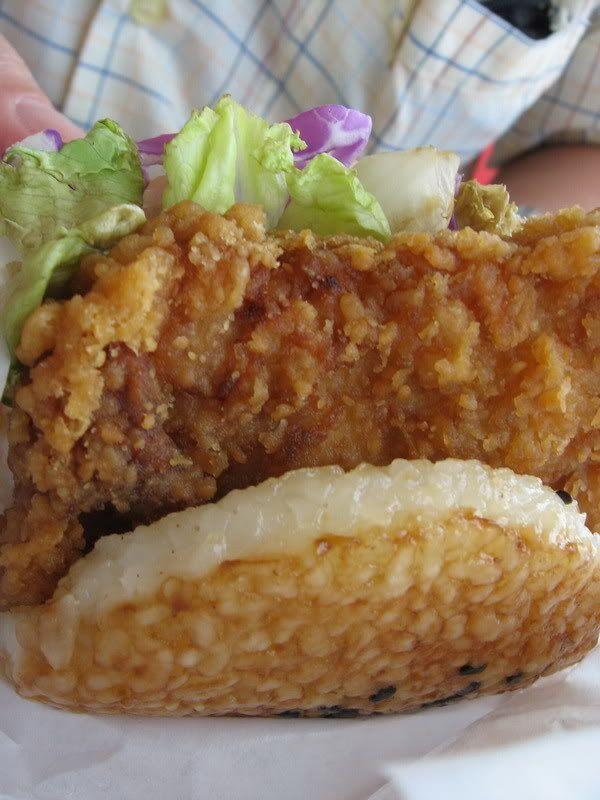 ..... and after.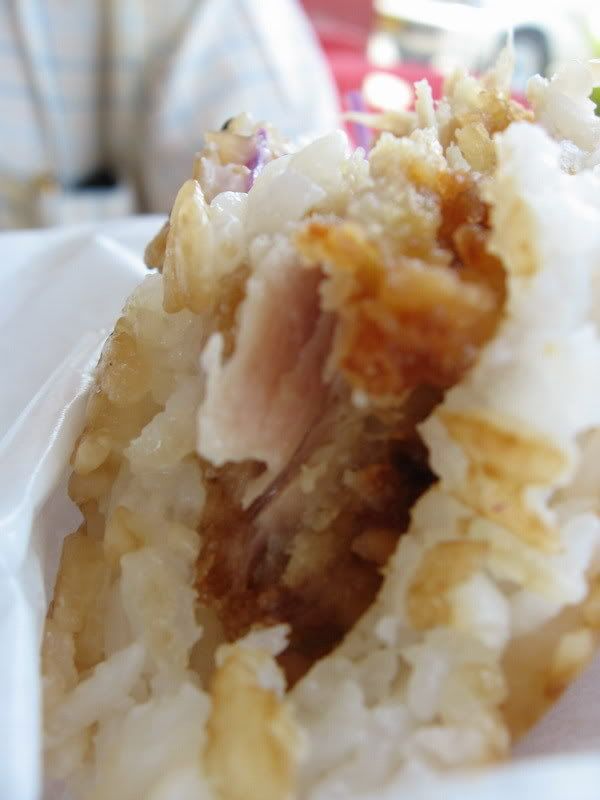 Mon was worried that the rice wouldn't stick very well and would be crumbly and fall apart. Yet surprisingly, the rice held on to each other for dear life the whole time! Not a single grain out of place.
We both guessed that these black thingies on top are roasted sesame seeds and not what they seem to be. Some would probably find these a bit unappetizing.
But appetizing or not, as long as it is big in taste, it is good down to the last bite.