My husband and I went on a holiday trip in 2003 and spent Christmas season in the U.s. Though this post is long overdue, I just had to include it here in my blog for sentimental reasons. Afterall, this is our first trip abroad together and our first Christmas away from home, ever.
Las Vegas! The gambling capital of the world. When I learned that we were going to Vegas, I wasn't excited at first. I am not much of a betting person so I was afraid I wouldn't have much to do there. But, well, Vegas is Vegas. Who doesn't know Vegas, the SinCity. Why not. And so we went.
I probably wouldn't have forgiven myself if I didn't go, if I deprived myself the chance to see the beauty and wonder of Vegas, its lights, its hotels, its casinos... its shows... its shops... its food.... everything about it is just spectacular!
Bellagio Hotel and its famous dancing fountain.

inside.... its famous Chihuly glass sculpture of flowers lining the ceiling of the lobby in radiant colors (Fiori di Como)!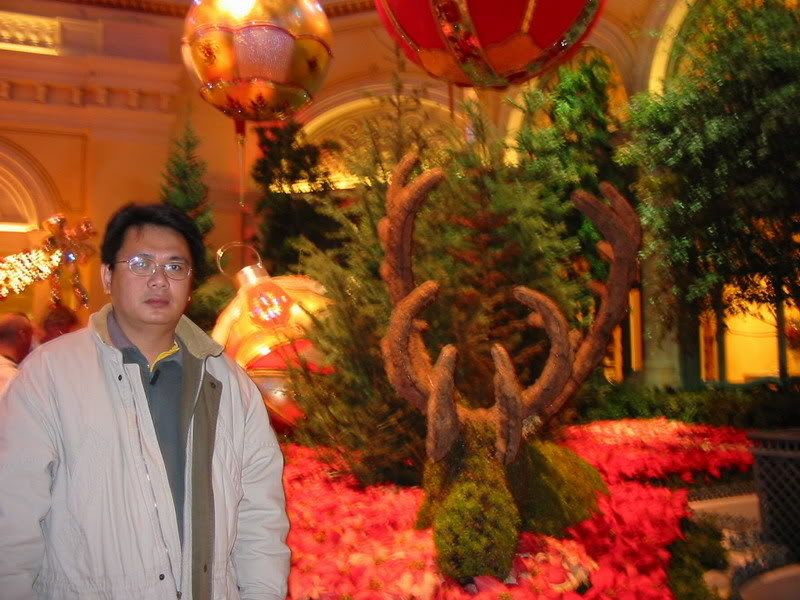 The Bellagio Hotel Botanical Garden. The garden was beautifully dressed up for Christmas.
We took these next couple of photos while waiting for the dancing fountain of Bellagio Hotel. The angle gave us a great shot of Paris Hotel right across from Bellagio. Spectacular lights! A blue Paris air balloon... A replica of the Eiffel tower all dolled up in bright lights!
The Venetian Hotel. This was my favorite hotel at the strip. Walking inside gave me a feel of actually strolling the streets in Venice, Italy. The architecture, the gondola ride, the whole atmosphere is an experience in itself. The Grande Canal Shoppes is an indoor streetscape. It was walking the outdoors while indoors.
This was the only photo take of my husband and me together. I guess travelling all by ourselves has its difficulties too.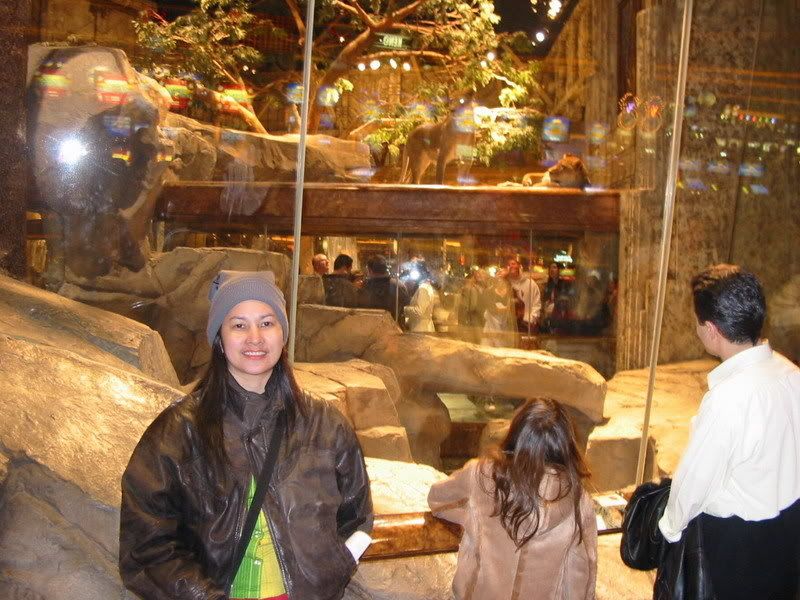 A lion enclosure in the lobby... only in MGM Grand.
This was my husband's favorite hotel. Caesar's Palace Hotel.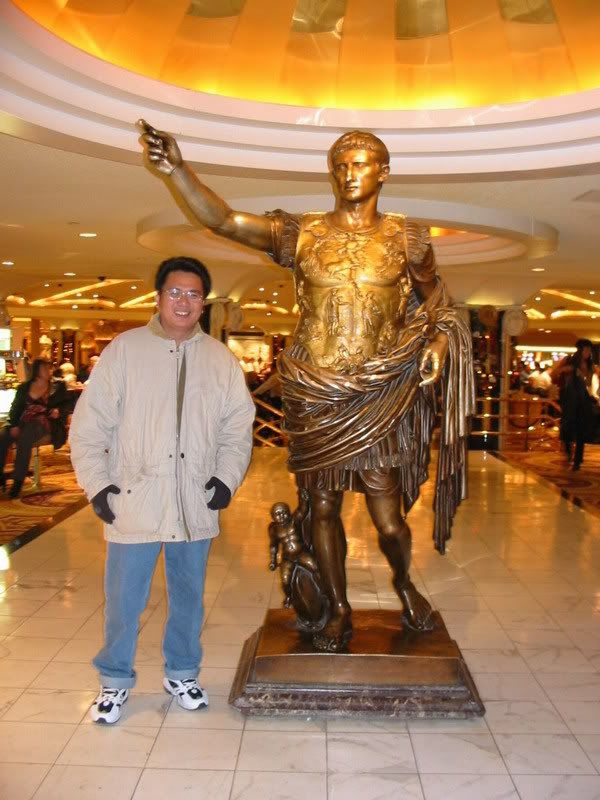 A view of NewYork NewYork Hotel from across the street....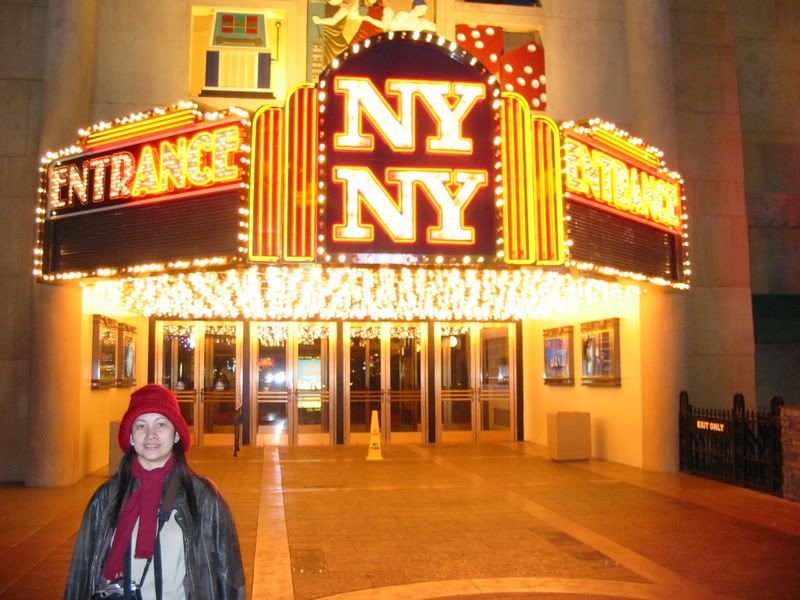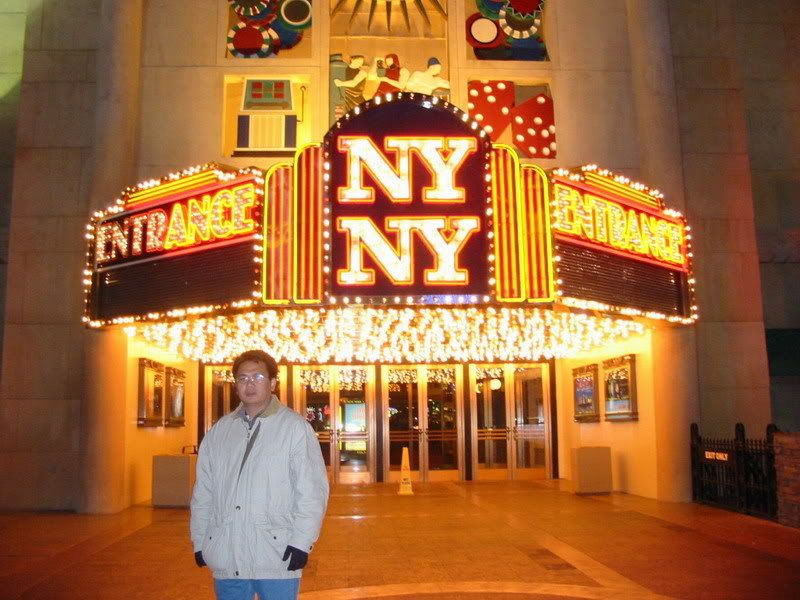 .... and at the entrance.
We went back to our hotel room past midnight. And in the middle of winter, that would have been quite a freezing experience. But nothing, not even the bitter sting of the cold wind could stop us from the enjoying the site and spectacle that was right before our eyes!