My husband gave me a tour of the U.P. Diliman campus last Black Saturday. It has been more than a decade since he graduated from the state university so he was excited to visit it.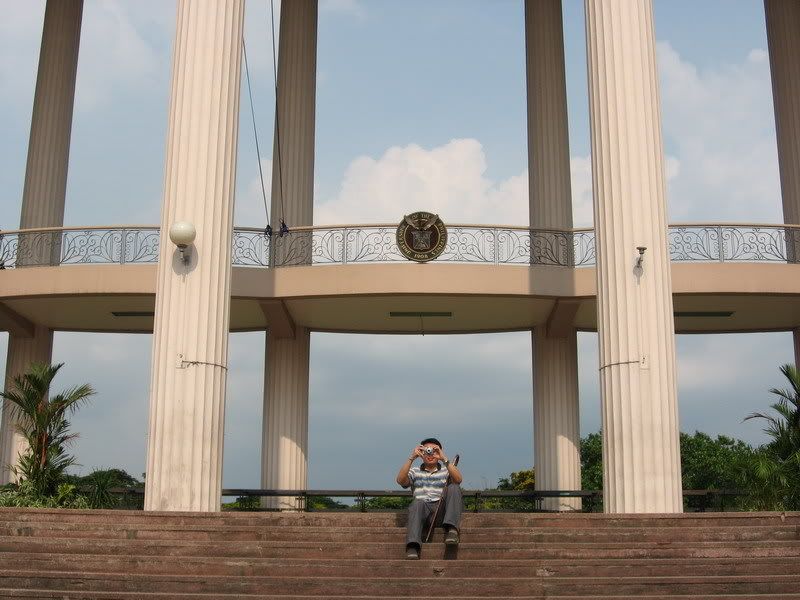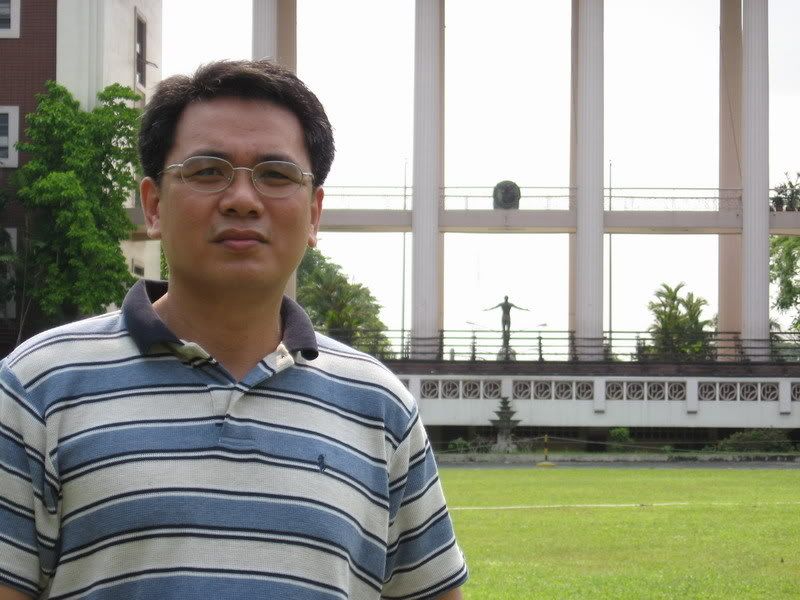 Mon proudly hailed from University of the Philippines High School and continued on to college in U.P. to take up Sociology.
The famous oblation. I finally got to meet him. I would have to say that he had me at the first click of my shutter! He was so beautifully crafted. He photographs so well...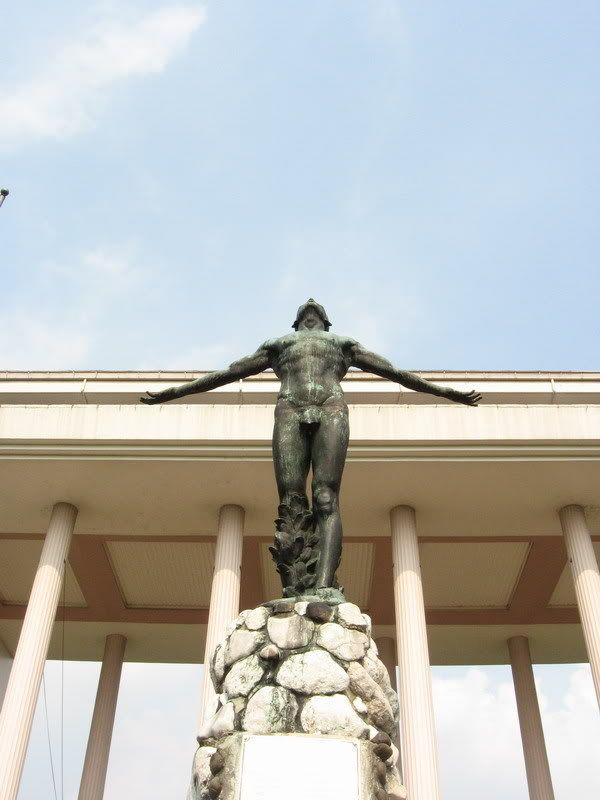 ... in any angle,
in any lighting,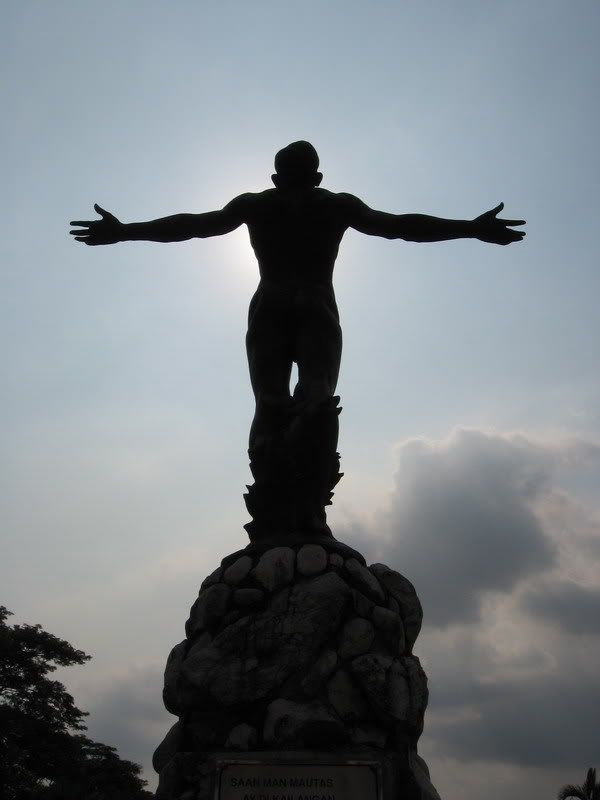 from any distance.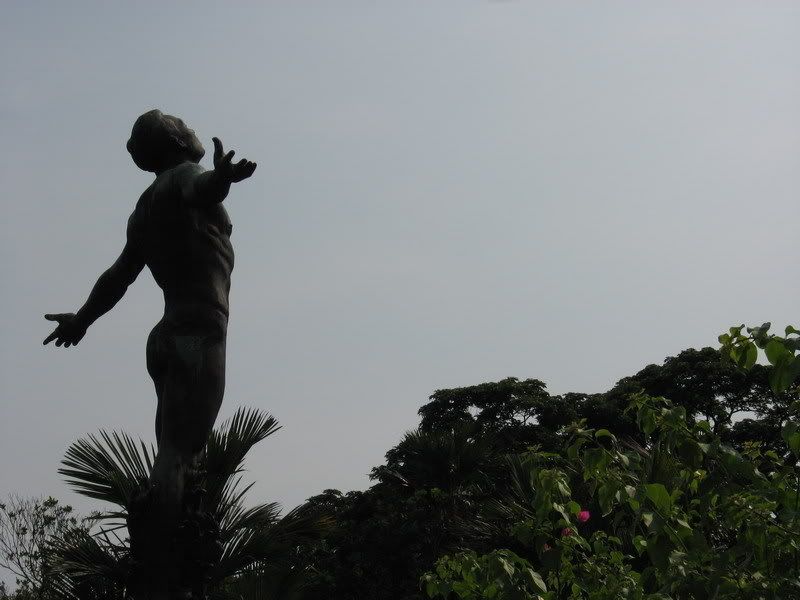 A marvelous piece of art indeed! For there he stands, all by himself, quietly, unmoving, unspeaking, yet he seems to shout to me from the depths of his soul. I was moved by this work of art really.
They call this the sunken garden. It took me 5 shots to be able to cover the whole expanse. I tried my best to stitch them together so I could show how huge it is. I am amazed.

Oh no... this is not a park. This is still part of the campus though it pretty much looks like one specially this Black Saturday when families came together and passed the time away together in a picnic mode.
Acacia and narra trees line the avenues of the campus giving it a cool calm feel.
They call this the Carillon, the belltower.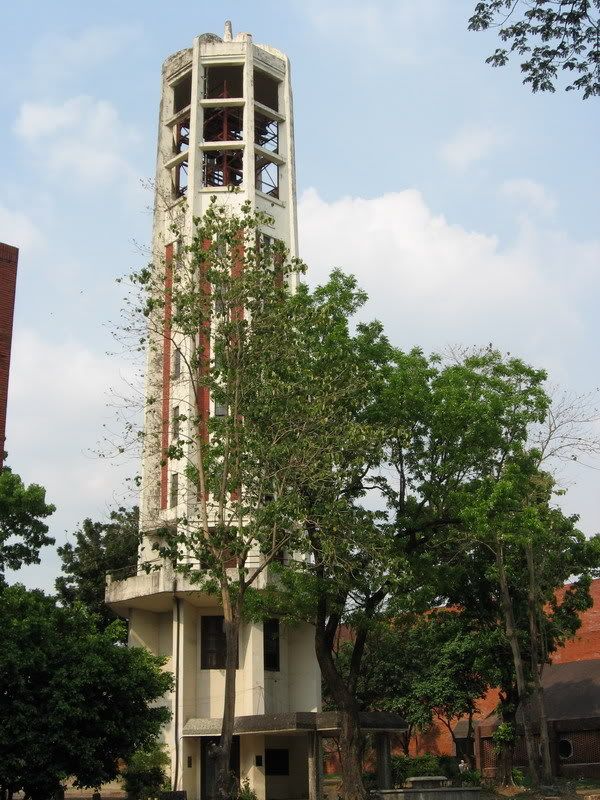 I just had to take this shot of Andres Bonifacio, who for me is the "least sung" but should be the most revered hero of our history.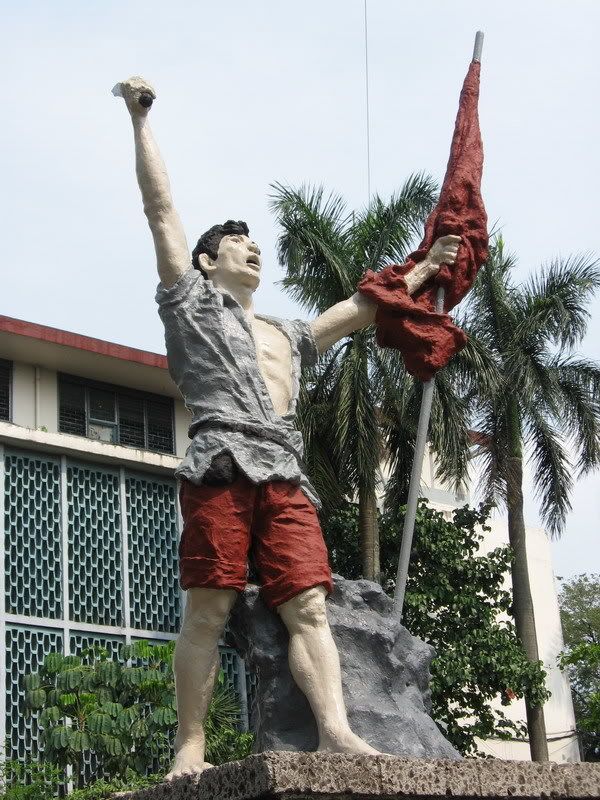 I was dead tired at the end of that day. But I didn't have the spirit to complain. It was a very different Black Saturday for me this year. Pleasantly different.