If there is one grilling place that is sure to sit well with both our palates and pockets at the same time, Sizzler Barbecue Restaurant in Greenhills is the place. I am such a sucker for grilled dishes that I try every place that offers them whenever I can. And Sizzler is one of the few that we keep coming back to.
The new interiors is a welcome treat for old patrons. It is much cozier, cleaner and has a more modern finish to it than the old Sizzler we know.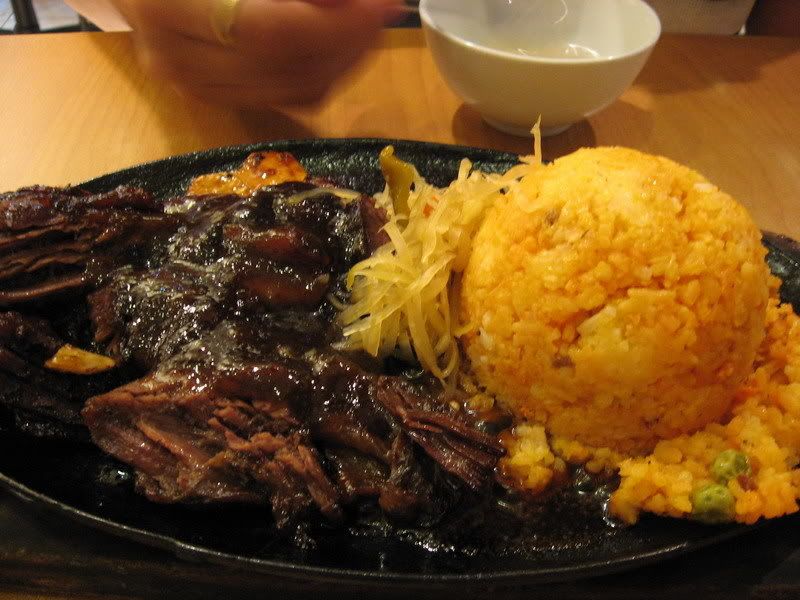 This is the Sizzling Beef Rib, Mon's favorite. The tender beef glazed with sweet and mildly tangy sauce is just delightful.
You never go wrong with chicken. This is their Barbecued Chicken that is seared then glazed with their signature bbq sauce, a yummy treat for me each and every time.