These are photos taken from the Exhibit of of Ms. Hyong Suk-lee showcasing her Korean Folk Paper-made (Hanji) Doll collection. These are finely crafted colorful adorable little dolls depicting everyday activities of country life. I was amazed at how detailed each item was painstakingly created out of
hanji
, paper handmade from processing the bark of the mulberry plant. The little dolls were really childlike and loveable. I better stop writing and just show what I mean.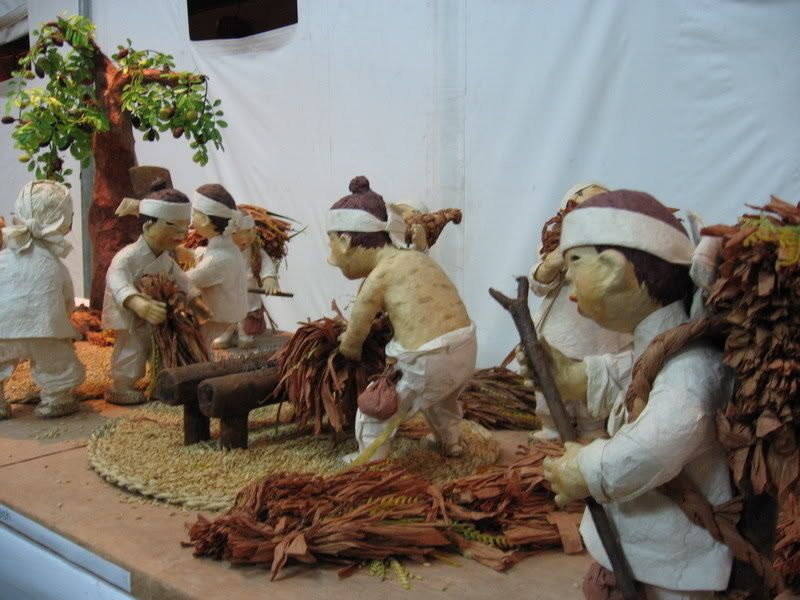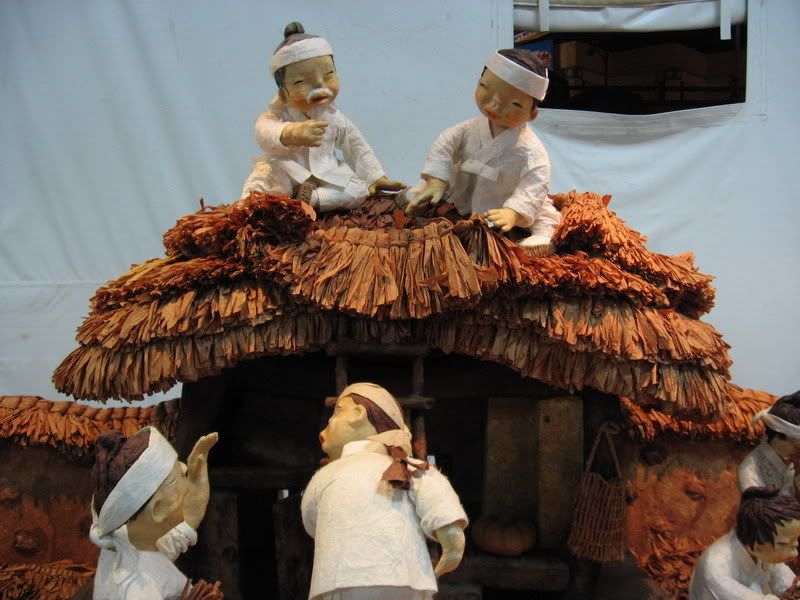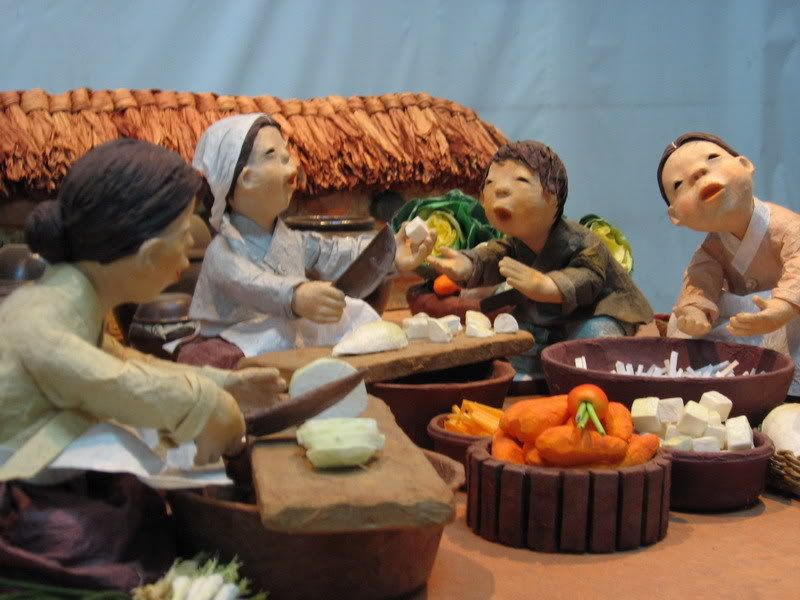 The men make a hut while the women prepare the food.

Dancing and celebrating...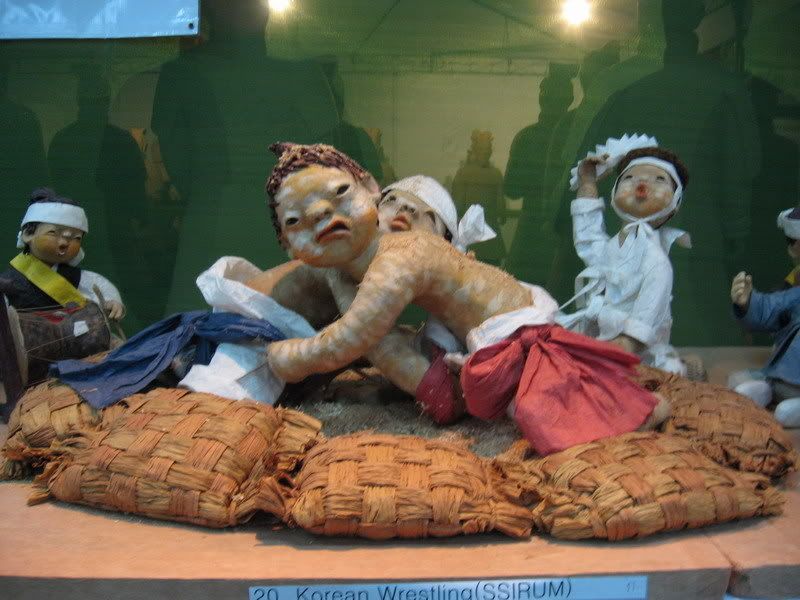 A wrestling match...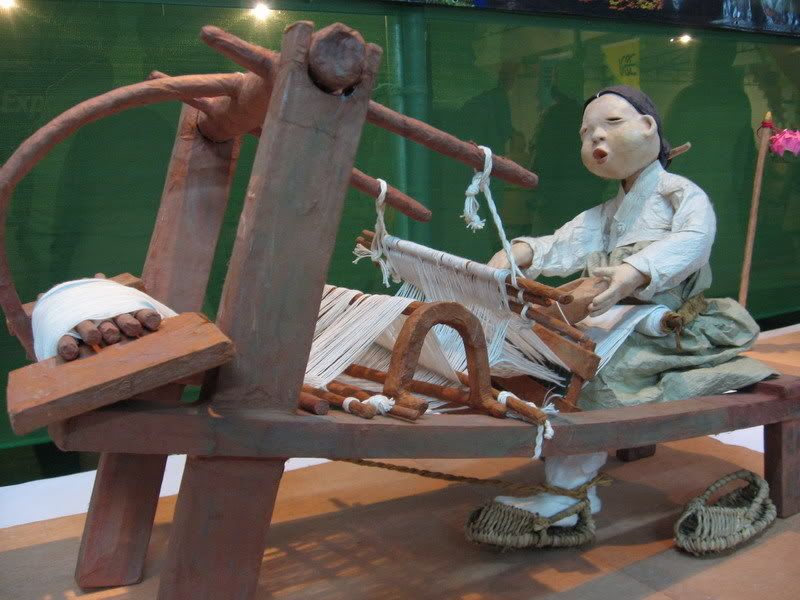 Weaving...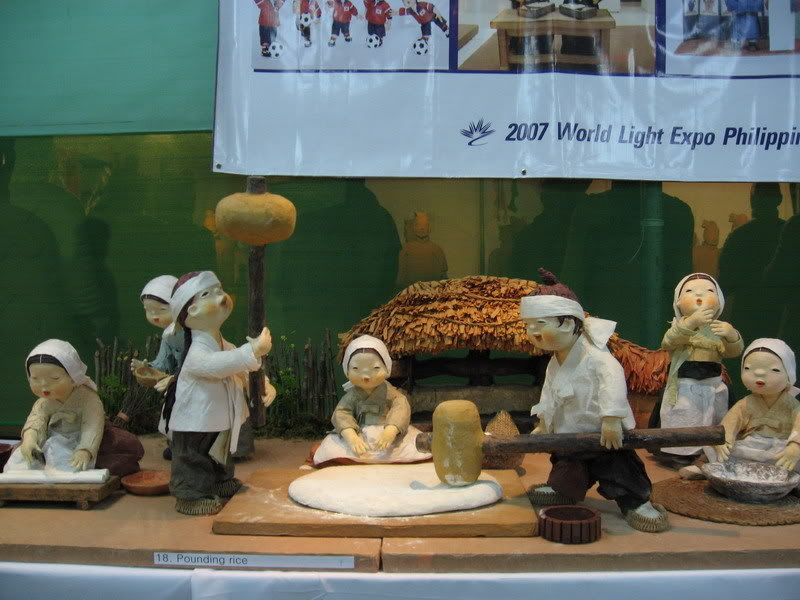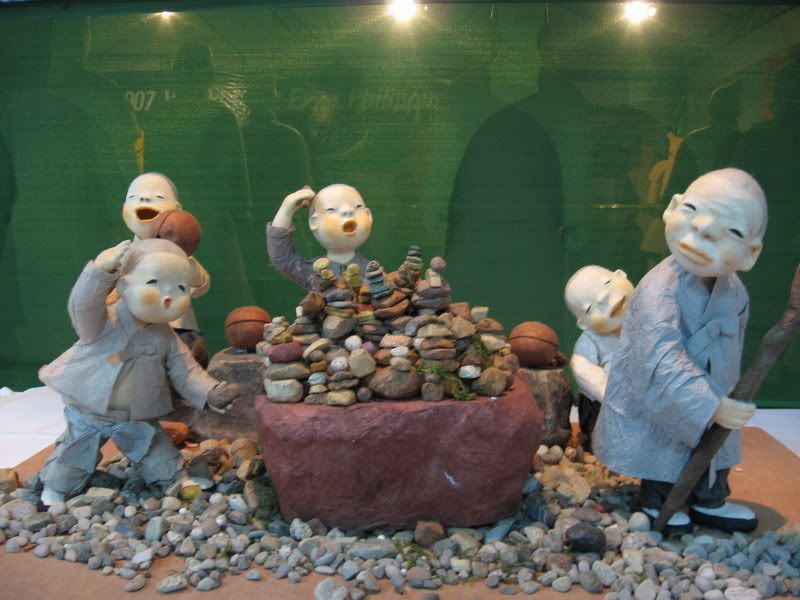 Pounding rice (left) and Pagoda ??? (right)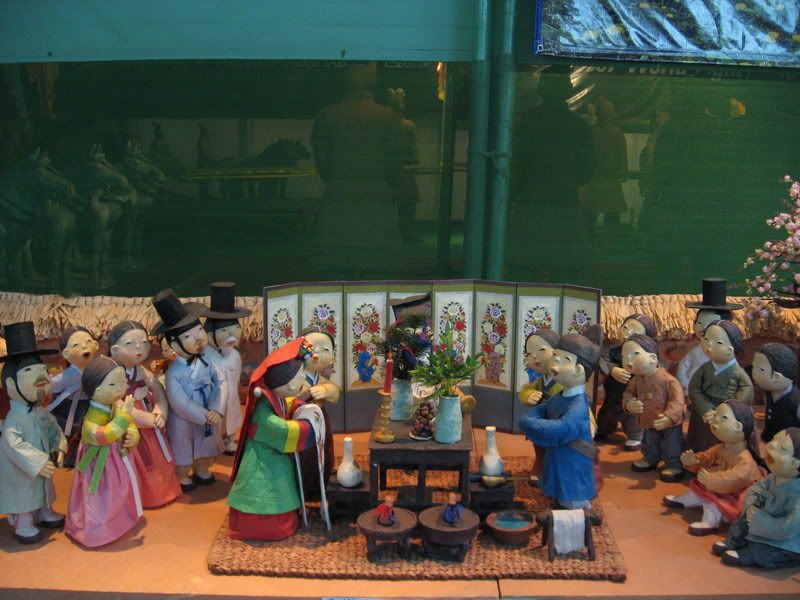 A wedding ceremony... and ... a New year's Greeting...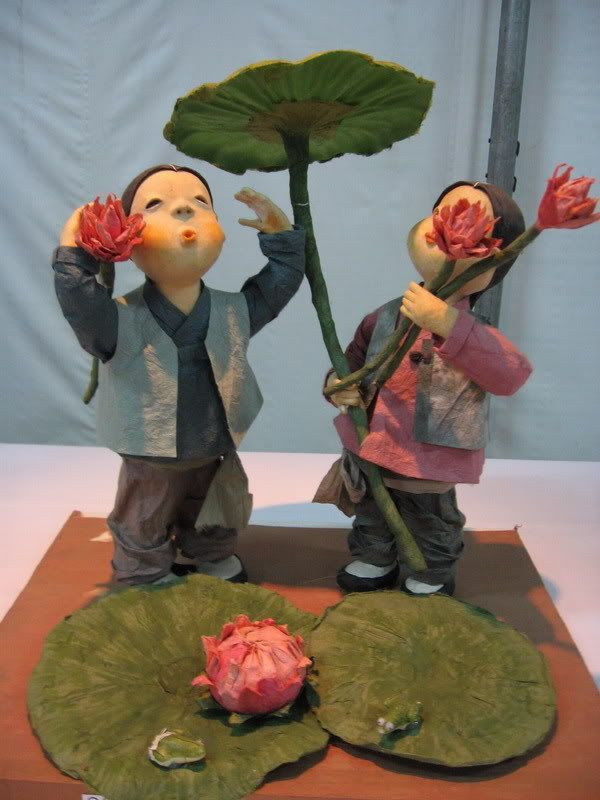 Lotus flowers?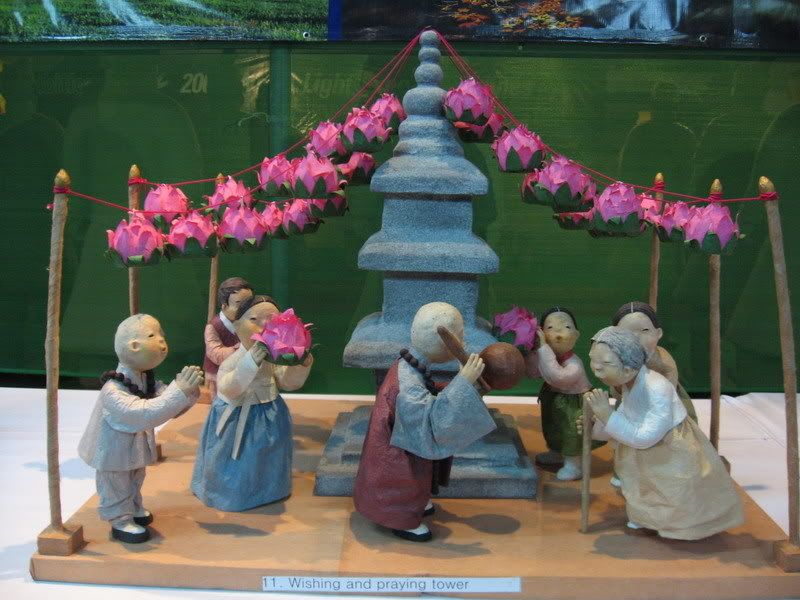 The wishing and praying tower...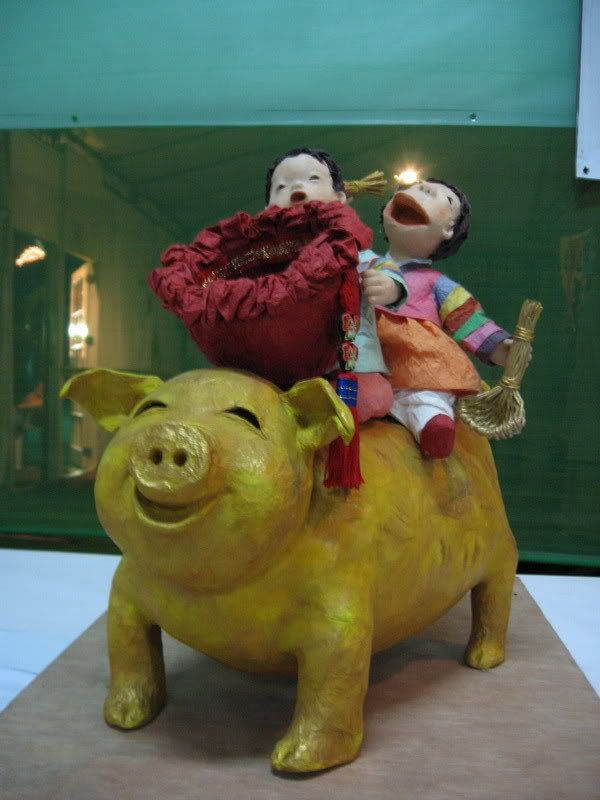 The most loved pig in the exhibit... The Lucky Pig!
No one could resist admiring these little dolls. They are truly a delightful sight. We didnt regret coming back to the
World Light Expo 2007
a second time for these little darlings.