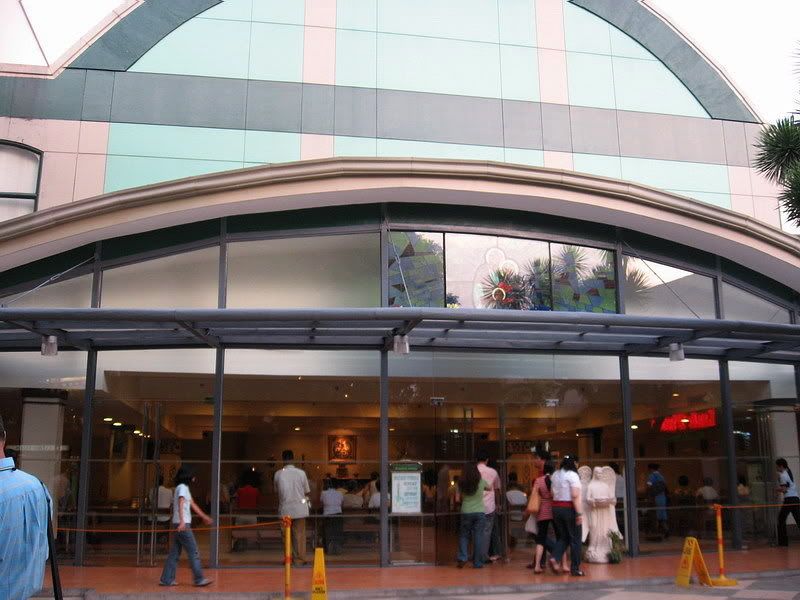 Chapel of the Holy Family. This chapel was built right in the heart of Greenhills shopping center. The airconditioned and expensive interiors are easily seen thru these glass doors and glass walls.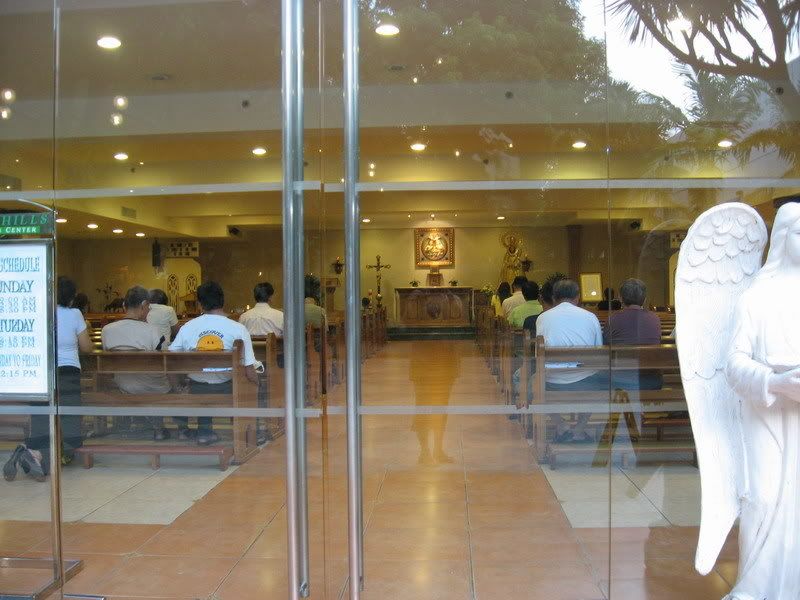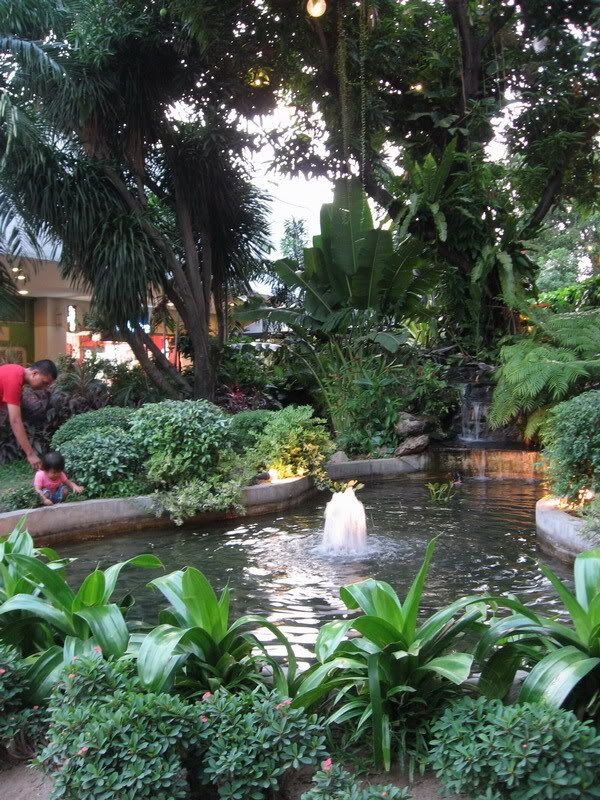 From across the chapel is a tiny park, a patch of landscaped green with a miniature fountain and a waterfall, a few benches and a walkway.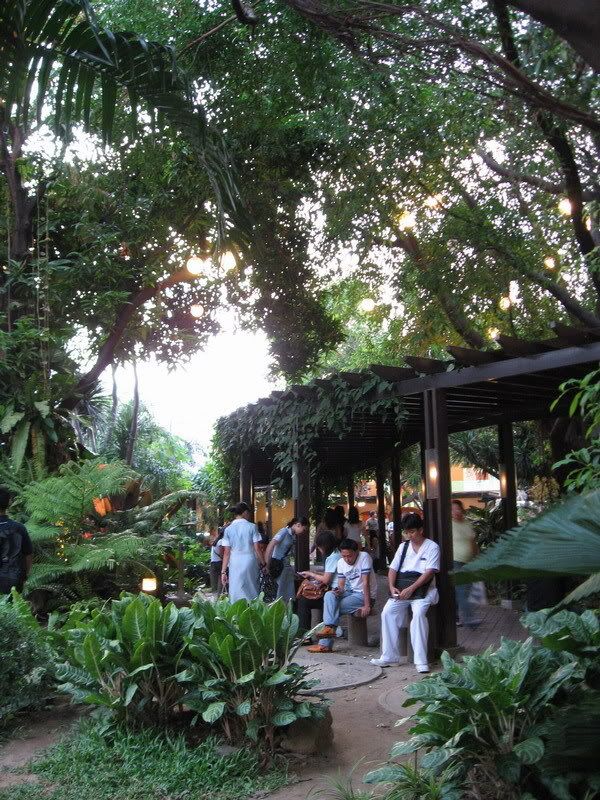 Surrounding the chapel are the shops, tiangges, restaurants and cafes. Virra Mall entrance is to its immediate right.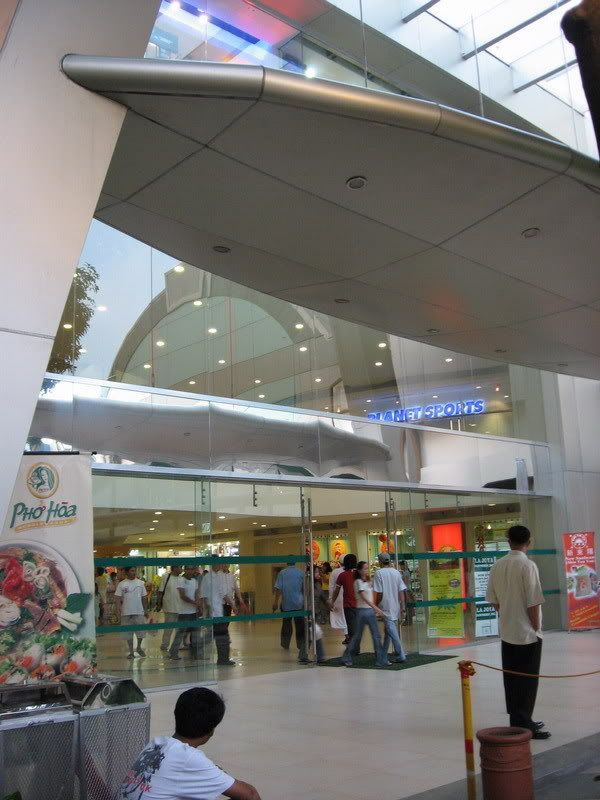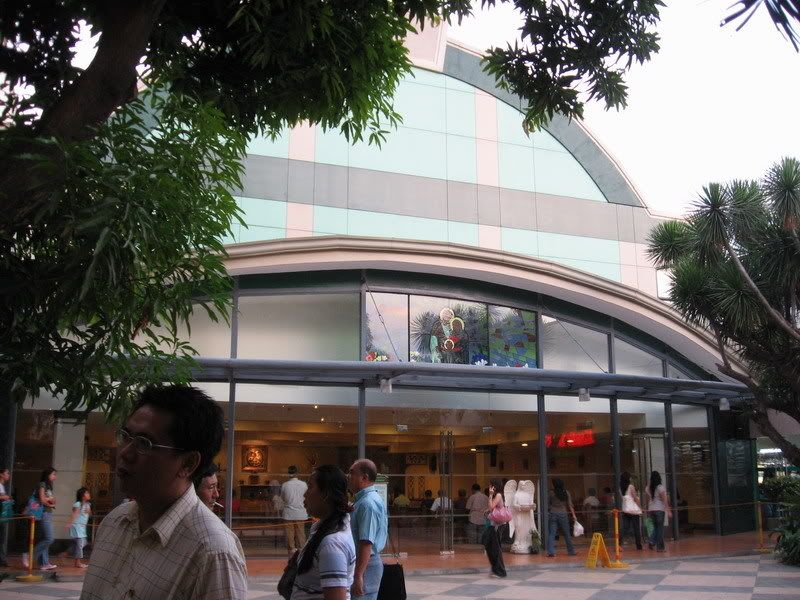 I have never heard mass here ever. But I always see a large attendance of Catholic churchgoers here every sunday. So large is the crowd that it spills over the entire space fronting the church during mass. So much so that passing thru becomes a struggle for the regular shopper.
For some, Sunday is for relaxation. For others, Sunday is for the Lord. And still for others, Sunday is for shopping. And for some, it is all that. I am still trying to understand why a church was built right in the center of a shopping complex. For convenience maybe?